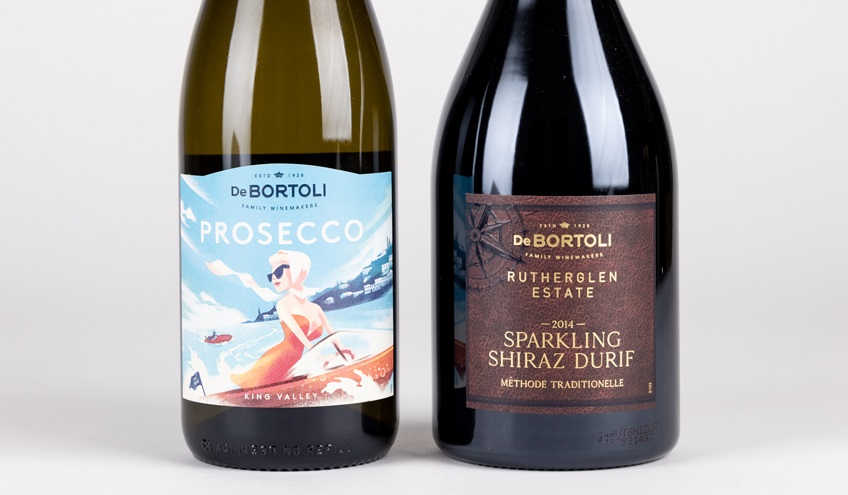 Wine Labelling Resources You Need to Know (The Complete List)
Labelling your wine has many considerations; the design, the overall look and feel, legislation and regulations, application, the supply chain, and so on. There's lots of helpful information out there on the topic of wine labels so we've created the complete list of resources you need to know, all in one handy location.
Our list includes wine-specific resources, general labelling resources and our own labelling resources. These are specifically related to wine produced in Australia and New Zealand.

Wine-Specific Labelling Resources:
FSANZ Food Labelling
Food Standards Australia New Zealand (FSANZ) is a statutory authority which develops food standards for both countries. The Food Standards Code includes general labelling and information requirements that are relevant to all foods, and sets out which requirements apply in different situations. The Code also includes specific labelling and information requirements that apply to certain food products only.
The Labelling page has a good overview of requirements and you can also download the section of the Standard relating to wine here.
The new requirements for mandatory pregnancy warning labels on packaged alcoholic beverages including downloadable files can be found here.
New Zealand Wine Packaging Forum
The New Zealand Wine Packaging Forum recently released two helpful documents regarding wine labelling:
NZ Wine Packaging Forum guide for wine labels - This document is a guide to wine labels to ensure an optimal labelling outcome.
NZ Wine Packaging Forum wine label size and position templates - This document contains templates of all NZ wine bottles, with the optimum label size and placements for labels on these.
Wine Packagers of Australia & New Zealand
Size Me Up is a great tool to quickly and easily work out your wine label size based on the bottle you use.
WPANZ also have two other helpful resources; a Pressure Sensitive Label Guide (a helpful guide for designers and printers that should be used during the design and concept stage to make sure label dimensions are favourable to the bottle chosen) and neck label and tapered label templates for 750ml bottles.
Ministry for Primary Industries (NZ)
Visit the MPI site to download their guide to grape wine labelling requirements. This page also covers the FSANZ labelling requirements plus additional labelling requirements specifically for New Zealand grape wine.
New Zealand Winegrowers
The New Zealand Winegrowers Labelling guide is an overview for designing labels to meet different market requirements.
Wine Australia
Wine Australia has a number of excellent resources on their Labelling page including:
Compliance Guide for Australian Wine Producers –This downloadable guide has been prepared to assist the Australian wine industry in understanding the regulatory requirements for the production, sale and export of Australian wine products. Pages 8 to 12 specifically cover labelling.
Guide to Labelling with Geographical Indications – This downloadable guide has been developed to outline the rules of use governing country names and registered geographical indications on Australian wine labels.
Label Opinion Service – This service allows producers to submit a draft of the proposed label for review.
Label Integrity Program (LIP) - The legislated LIP aims to help ensure truthfulness of statements made on wine labels.
Register of GIs and other terms - The register contains a list of geographical indications (GIs) and traditional wine terms that are protected under Australian law.
An overview of the domestic labelling requirements for wine goods.
The Blending Rules - Vintage, variety and Geographical Indication claims are optional; however, if they are claimed Australian blending regulations apply.
Wine Australia also publish Export Market Guides which include the labelling requirements for the specific markets. The guides are available to download for levy payers or exporters.
Australian Grape & Wine
Australian Grape & Wine is Australia's national association of winegrape and wine producers and their website has some great labelling resources.
Their Wine Industry Display of Awards Code of Practice sets out guidelines for how to truthfully display award medals on your labelling.
Their page on the Standard Drinks logo explains the requirements for this and has an adjustable high-resolution EPS version of the Standard Drinks logo available for download.
Their Wine Packaging Guideline document provides an overview of fundamental wine packaging issues for small to medium wineries and new entrants to the industry. Pages 25 to 29 are label-specific, the guide also covers a range of other wine packaging categories.
General Labelling Resources:
GS1
A guide to creating and printing barcodes (including a downloadable barcode user guide).
Pantone
A guide to the Pantone Colour Systems for Graphics. To learn more about colour in the context of label printing take a look at our blog Connecting the dots: Understanding colours for custom label printing.
The Dieline
Packaging design case studies from around the world – filter on the Wine & Champagne category for industry-specific designs or browse the other categories for ideas and inspiration.
Fonts In Use
A public archive of typography indexed by typeface, format, and industry.
Our own Labelling Resources:
Blog posts:
That's a lot of resources! Our round-up should give you everything you need to know about wine labelling.
We work with a broad range of wine clients, from the smallest boutique wineries right through to major brands. Our expertise covers all the application challenges and technical watch-outs to ensure our labels work seamlessly. We have an extensive selection of materials and embellishments and have printed a range of designs that showcase our capabilities. Request your free wine label sample pack and we'll post it out promptly.
Our team of label professionals would be delighted to assist you with your specific labelling needs; contact us to book an expert consultation.