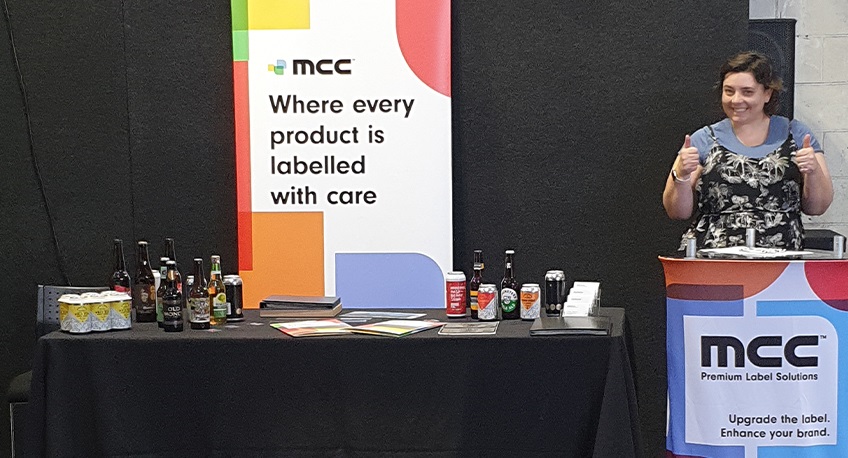 Brewing Perfection: Proud Sponsor at the New Zealand Beer Awards 2023
We are thrilled to have been the official coffee cart sponsor at the prestigious New Zealand Beer Awards, held on Friday 4th of August at The Majestic, in Christchurch. The event was a celebration of the very best in beer production, where brewers from all corners of New Zealand came together to showcase their craft and passion for brewing excellence.
Multi-Color Christchurch were the official coffee cart sponsor, ensuring attendees were fuelled with quality coffee throughout the day. Our representatives, Rachel O'Connor, Business Development Manager and Grace Newton-Topp, Internal Account Manager, had the pleasure of attending the conference and exhibition. The event featured insightful presentations by industry leaders, sharing their expertise on brewing techniques, sustainable practices, and the evolving beer landscape. From seasoned brewers to aspiring newcomers, there was something for everyone to learn and be inspired by.
The evening concluded with an awards dinner, where the winners were announced. Congratulations to all the brewers, each being recognized for their exceptional dedication to their craft.
If you are keen to find out more about labelling, we have lots of experience in labelling craft beer from the smallest boutique products right through to large volume brands applied at high speed. Be sure to get in touch, we would love to chat.
Multi-Color Christchurch Coffee Cart

BrewNZ 2023

Rachel at the New Zealand Beer Awards

BrewNZ 2023

New Zealand Beer Awards

BrewNZ 2023

Awards dinner held at the Wigram Airforce Museum

BrewNZ 2023

NZ Beer Awards dinner held at the Wigram Airforce Museum

BrewNZ 2023

Our coffee cart all set up and ready for a busy day ahead

BrewNZ 2023