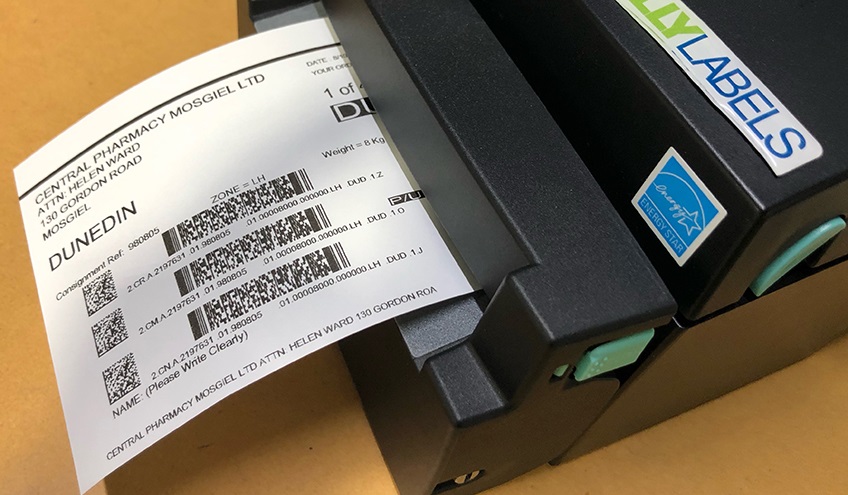 Reduce waste and gain efficiency with linerless labels
Linerless labels provide an environmentally sustainable labelling solution that reduces waste whilst also improving efficiencies within your operation. At Hally Labels our three linerless labelling solutions are Linerless Wraps, linerless labels, and InNo-Liner.

What are Linerless labels?
Standard adhesive labels include a backing sheet, or liner, as part of the label composition. The labels are removed from the liner during the application process, leaving the liner waste behind.
With linerless, there is no liner waste to dispose of, therefore reducing your material footprint by at least 40 per cent. The removal of liner from your labels also reduces your carbon footprint and emissions.
Linerless labels are an ideal choice to support your sustainability commitments such as the Australian Packaging Covenant Organisation's 2025 National Packaging Targets.
The elimination of the liner from your labels provides you with several efficiencies across your business, including reduced downtime. With linerless you will experience less roll changes as there is more label material per roll. The removal of the liner lightweights your labels, providing you with less transportation and storage costs plus less space required to store your linerless labels. All of this provides you with commercial savings to your operation.
Learn more about the three types of linerless labelling solutions we offer:
Linerless Wraps

In conjunction with Ravenwood Packaging we offer fully accredited Linerless Wraps for use in their Nobac applicators.
Like other linerless labelling solutions, Linerless Wraps have no liner, therefore no waste. The removal of liner also means you will not experience any web breaks, providing you with increased productivity to your operation.
Linerless Wraps enhance your brand and product position by providing 360 degrees of presentation on your packaging. The strip-adhesed nature of Linerless Wraps means they won't slide off the tray and also offers evidence of tampering.
'Fruit Lid' Linerless Wraps are the latest innovation to hit the market. Fruit Lids are Linerless Wraps applied to a cardboard tray, creating a renewable and recyclable solution for produce that removes the need for plastic packaging. Learn more about Fruit Lids here.
Linerless Wraps are ideal for difficult-to-label food products that re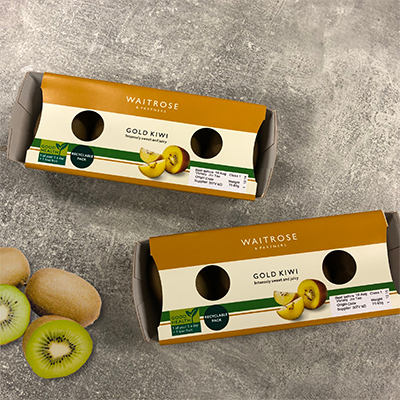 quire security and offer an ideal solution for a range of packaging formats including MAP, Thermoform, oven ready trays, pottles, rigid PET clamshells and cardboard trays. In particular, they are the perfect labelling solution for the irregular nature of vacuum skin packaging (VSP).
This solution provides the flexibility and versatility to decorate different packaging formats including Full Wrap, C Wrap, Top and Side Wrap and also a Slidable Wrap format. At Hally Labels we have pre-set templates available for a variety of common tray and packaging sizes, or can help you develop the exact solution for your needs.
Linerless Wraps are ideally suited for labelling a wide range of products including protein, ready meals, fruit, produce, salads, bakery, pizza, soups and sauces.
Linerless labels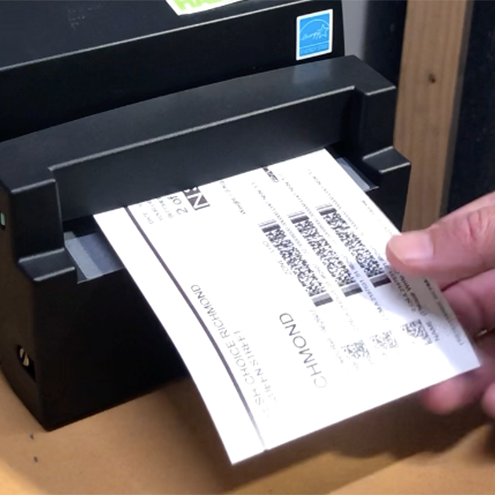 At Hally Labels we have developed a range of linerless labels which are specifically designed for the retail and manufacturing industries. The label is a continuous blank or custom printed strip, rather than individual die-cut labels on a roll. This eliminates material waste as you only print exactly the length you need each time.
Linerless labels are sometimes referred to as "wet" linerless. This is because the labels are fully coated with a wet adhesive, with options available for both acrylic and hot melt adhesives. The hot melt solution has been carefully designed to provide superior initial tack to recycled cardboard or chilled surfaces where condensation is evident.
This linerless solution is available in several pre-determined roll widths and is compatible with a range of reputable direct thermal retail scale brands. The labels are better suited to smaller print runs and are not compatible with ribbons as the ribbon print will not adhere to the silicone coating.
Linerless labels are an ideal solution for supermarkets, food service, logistics and production labelling requirements.
For our Foodstuffs supermarket customers in New Zealand, we have a developed a handy order form to help you easily order the linerless labels you need for your store. Click here to view the form or contact us to learn more.
InNo-Liner
InNo-Liner is an exciting new linerless labelling technology from HERMA, a leading specialist in self-adhesive technology. This innovative labelling solution is represented in Australia by Result Group. Hally Labels is proud to be an approved partner of both HERMA and Result Group.
The InNo-Liner adhesive is dry to touch, allowing for ease of print. The adhesive is then activated by a custom-made micro-atomiser. This activation takes place after the labels are printed and prior to the application to the packaging surface. The environmentally sustainable application process is based entirely on water, with any residual mist evaporating cleanly and safely into the atmosphere.
The label is once again supplied as a continuous strip, so you only print what you need each time, therefore eliminating waste.
The InNo-Liner solution provides custom-sized labels that can be either blank or pre-printed with branding and additional information. The labels are better suited to larger print runs and are compatible with ribbons for thermal transfer overprinting.
InNo-Liner labels are ideal for shipping labels with the sensor control technology on the applicator having the ability to apply to variable container heights during the same application cycle.
For those who still require liner as part of your labelling solution, don't despair. We have a sustainability project for you; the Hally Liner Recycling Program. This Program is open to all our customers to help divert waste liner from landfill for recycling. Our Program recycles white glassine liner which has long fibres that are sought after for high quality papers. These fibres are upcycled into tissue paper or into high quality magazine paper which can then be recycled multiple times. You can learn more about the Hally Liner Recycling Program here.
Our team of label experts would be delighted to discuss our linerless label solutions with you. Talk to us today to learn more.