How to incorporate nano-embossing into your next custom label design
Nano-embossing is an embellishment that creates an especially attractive visual and tactile label effect. Traditional embossing is a premium effect that raises the surface of a chosen label area or pattern, encouraging the consumer to linger over the product. Nano-embossing takes this effect to the next level by combining embossing and the metallic impact of foil into the one process – with stunning results.
With nano-embossing, you can utilise any colour foil imaginable. We have an extensive catalogue of colours for you to choose from including gold, silver, bronze, copper, rose gold, holographic, matt silver, black, white, or green, just to name a few.
The technique uses a foil block that has had a special laser treatment applied. This carries the pattern that is imprinted into the foil. The pattern is where this embellishment gets really special by creating unique impressions including 3D image-shifts where the design changes on different angles. The effect adds depth, light and movement to your label. Hally Labels offers a range of standard pattern designs or you can also create your own custom design.
Nano-embossing works best on cast gloss paper materials, which have an additional coating applied to the paper surface to create an extra glossy, mirror-like finish. This glossy finish provides a smooth surface for the ink and the nano-emboss to apply to, giving the label a premium finish.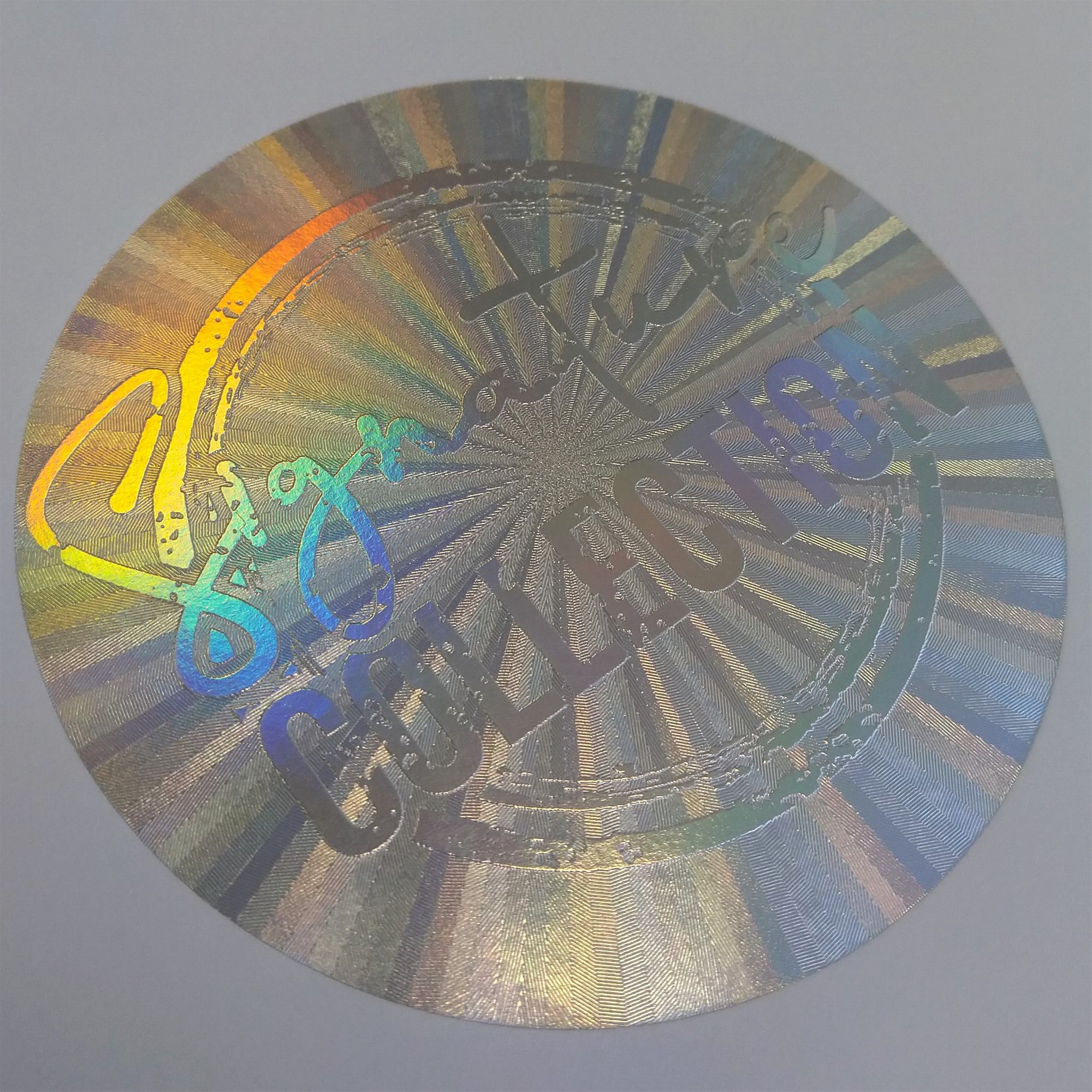 The most effective results are achieved by applying the nano-emboss to solid areas of the label design, showcasing a larger area and creating maximum impact.
It is important to note that nano-embossing is exclusive to digitally printed labels. At Hally Labels we use carbon neutral HP Indigo presses in our factories to create beautiful digital offset labels and work with HP Indigo inks that have been certified for compostable packaging.
Although there are no plates involved in digital printing, nano-embossing does require the special foil block. Some advice - remember to add in some extra time in your label planning process for pattern design, especially if you are looking to create something unique.
Nano-embossing will give your labels an extra wow factor and bring a new premium quality look to your product. It is just one of the many special embellishments and effects featured in our Signature Collection, a portfolio of our Hally Labels capabilities, materials, embellishments and innovations. Contact our team of label experts today to discuss including nano-emboss in your next label design, or to view a copy of the Signature Collection, exclusive to Hally Labels.