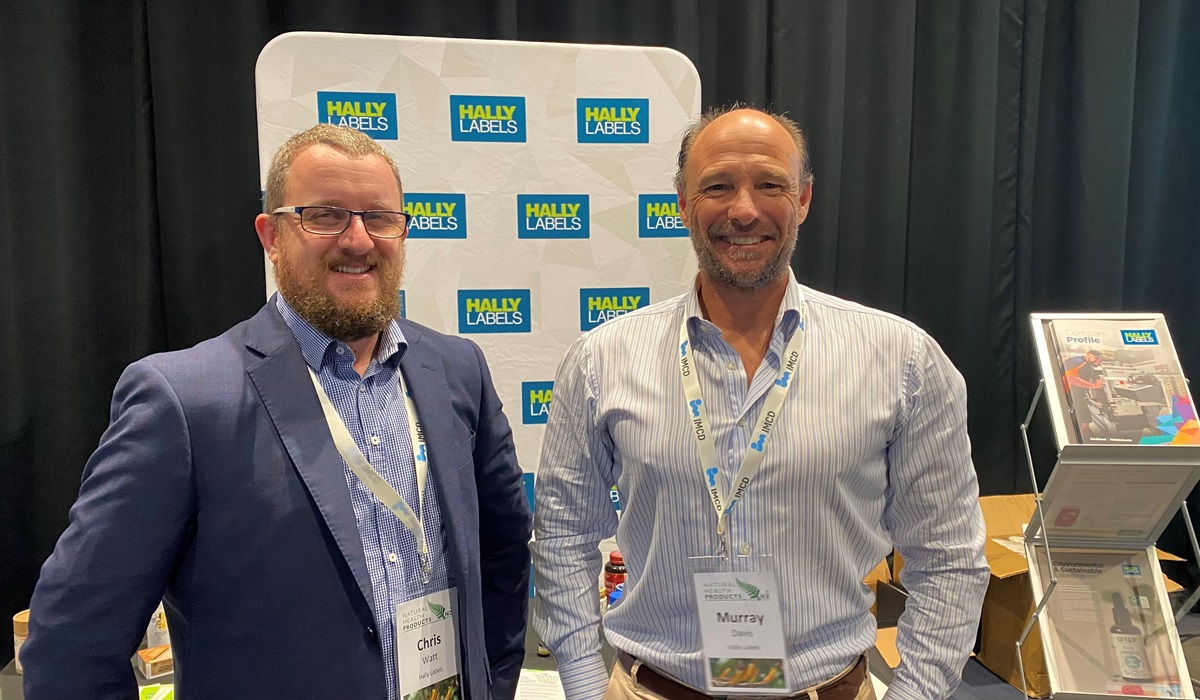 Hally Labels proud to continue annual sponsorship of the Natural Health Products NZ Suppliers' Day
Coffee cart, innovation, deep labelling expertise, action! We were thrilled to return as the official coffee cart sponsor, and an exhibitor, at the 2022 Natural Health Products NZ Suppliers' Day.
Attendees enjoyed a morning cuppa on us as they arrived at the Sir Noel Robinson Conference Centre in Auckland, in preparation for an exciting day of innovations, learnings and discussion. The annual suppliers' day provides the nutraceutical industry with the unique opportunity for suppliers, manufacturers and members to enjoy a 'show and tell' style event.
Our General Manager, Murray Davis, and National Business Development Manager, Chris Watt represented Hally Labels at the event on Thursday 17 November, showcasing our extensive range of nutraceutical labelling solutions.
Murray and Chris also presented our ever-growing environmental material portfolio, discussing with attendees the importance of ensuring a sustainable end of life for their nutraceutical products.
"The annual suppliers' day provides Hally Labels with a wonderful opportunity to continue our ongoing support of the nutraceutical industry," said Murray. "This year's event provided Chris and I with a valuable platform to discuss our environmental labelling options, as we continue to see significant interest in this space."
At Hally Labels, we are a trusted supplier with over 25 years' experience in the nutraceutical industry. Contact us today to learn more.
Natural Health Products NZ Suppliers Day

Natural Health Products Suppliers Day held at the Vodafone Events Centre in Manukau

Natural Health Products NZ Suppliers Day

Our stand all set up at Natural Health Products NZ Suppliers Day

Natural Health Products NZ Suppliers Day

Natural Health Products NZ Suppliers Day 2022