Closing the loop on recycled content labels
An increasing number of recycled content material options are becoming available in the label market. In this blog we explain the difference between recycled content and virgin content, highlight the positive environmental impact of using recycled content in your labels and identify the recycled content labelling solutions we have available to you at Hally Labels.

Why recycled content?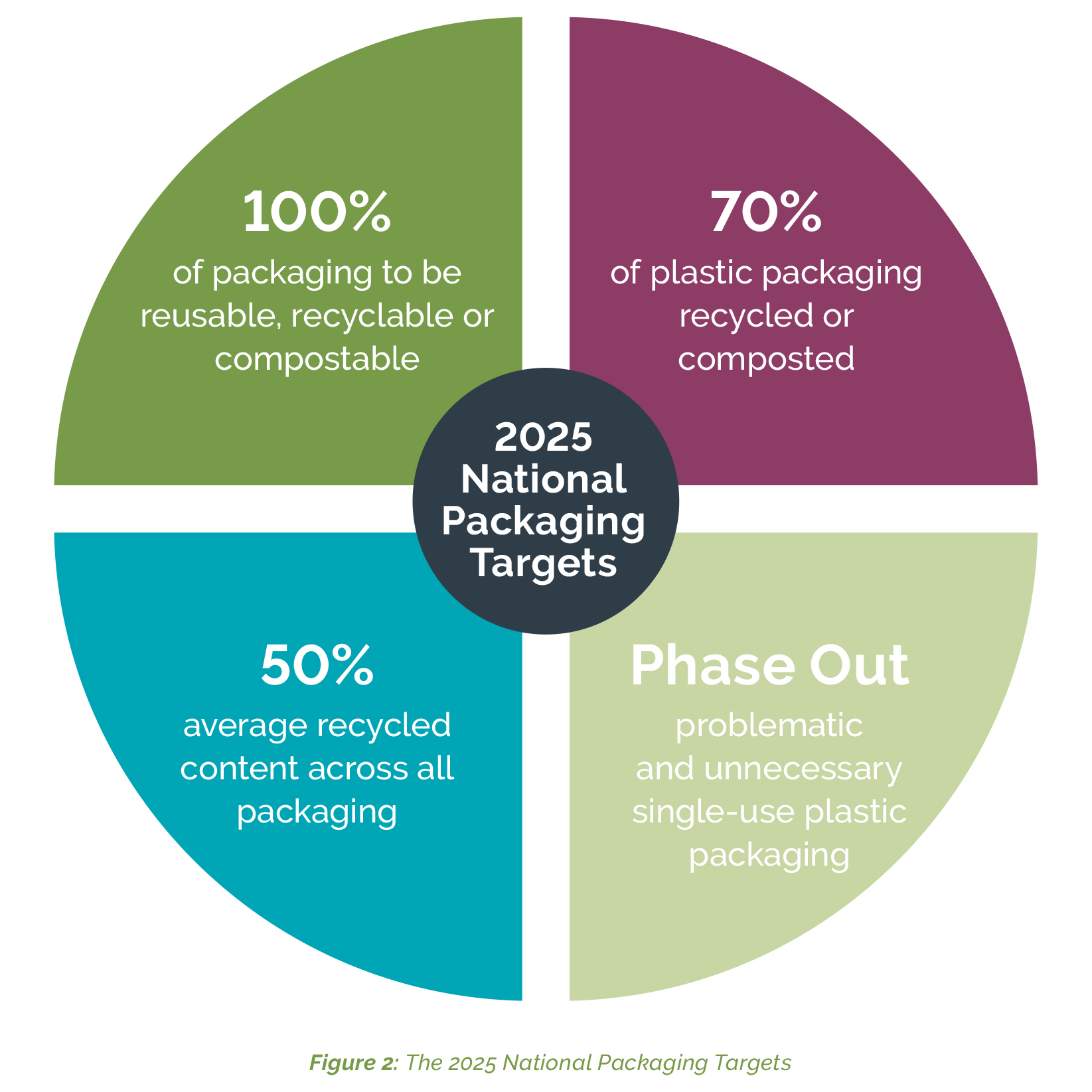 In 2018 the Australian Packaging Covenant Organisation (APCO), in conjunction with government and industry bodies, launched its 2025 National Packaging Targets. One of the four key targets identified is for corporations to ensure their packaging contains an average of 50 per cent recycled content.
The New Zealand government has introduced the New Zealand Plastic Packaging Declaration, a commitment for businesses to use 100 per cent reusable, recyclable or compostable packaging by 2025 or earlier. The declaration empowers businesses to consider the desired end of life for their product, including whether there are any recycling solutions available to repurpose the packaging into reusable recycled content. The government are also consulting on a new waste strategy and legislation that proposes 'a circular economy for Aotearoa New Zealand in 2050'. Recycled content is a critical strategy in achieving a circular economy.
ANZPAC Plastics Pact's regional goal supports APCO by pledging to target an average of 25 per cent recycled content in plastic packaging. The ANZPAC Plastics Pact represents the Australia, New Zealand and the Pacific Islands region of the global Plastics Pact network, comprising over 550 countries worldwide. This initiative by the Ellen MacArthur Foundation is part of their bid for a global shift from a linear approach to a circular economy for plastics.
So, what exactly is recycled content?
APCO defines it as "the proportion of pre-consumer and post-consumer recycled material in packaging." This means recycled content has already been designated for use, or used by, a consumer and has since been repurposed into new packaging, for example labels. This is different to new or virgin content, which has been manufactured for the first time for the purpose of creating the packaging.
APCO has released its Recycled Content Guide, designed to assist both individuals and companies considering incorporating recycled content into their packaging. The guide includes a handy nine step journey to help those wishing to use more recycled content, presenting it as a simple and smooth transition to achieving the 2025 target.
Benefits of recycled content
For those wanting some more information about the environmental benefits of using recycled content in their labels, Avery Dennison has published a Life Cycle Analysis (LCA) methodology. The methodology uses a life cycle-based environmental performance assessment tool to compare the environmental impact of materials comprising of virgin fibres versus those inclusive of recycled content. The LCA measures the environmental performance across the consumption of six key criteria including fossil material, biobased material, water, energy, greenhouse gas and solid waste.
When compared to a virgin fibre-based material, materials containing recycled content generate lower levels of consumption across the six categories. This methodology concludes that overall, recycled content materials have less of an environmental impact.
Recycled content labelling solutions
At Hally Labels, we have an extensive and ever-growing environmental material portfolio available, including recycled content options containing either post-consumer waste (PCW) or post-industrial waste (PIW). PCW is waste produced by the end consumer, such as stationery items discarded in a bin. PIW is waste produced during the manufacturing of a new item that is then used to produce another material, for example timber offcuts.
Our range of recycled content label materials includes:
Papers
Recycled Direct Thermal Paper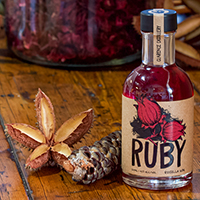 Our Recycled Direct Thermal Paper contains 15 per cent recycled content and is Forest Stewardship Council® (FSC®) chain of custody certified. This product is recommended for dry carton and logistic labelling.
Premium textured papers
For those wanting something a little bit luxe, we have a range of beautiful textured materials ideal for usein the premium food and beverage industries. Clarence is the ultimate material choice with its crisp white look and uncoated felt finish. Featuring 30 per cent PCW, this paper stock is a great eco
all-rounder with its Green Seal and FSC certifications.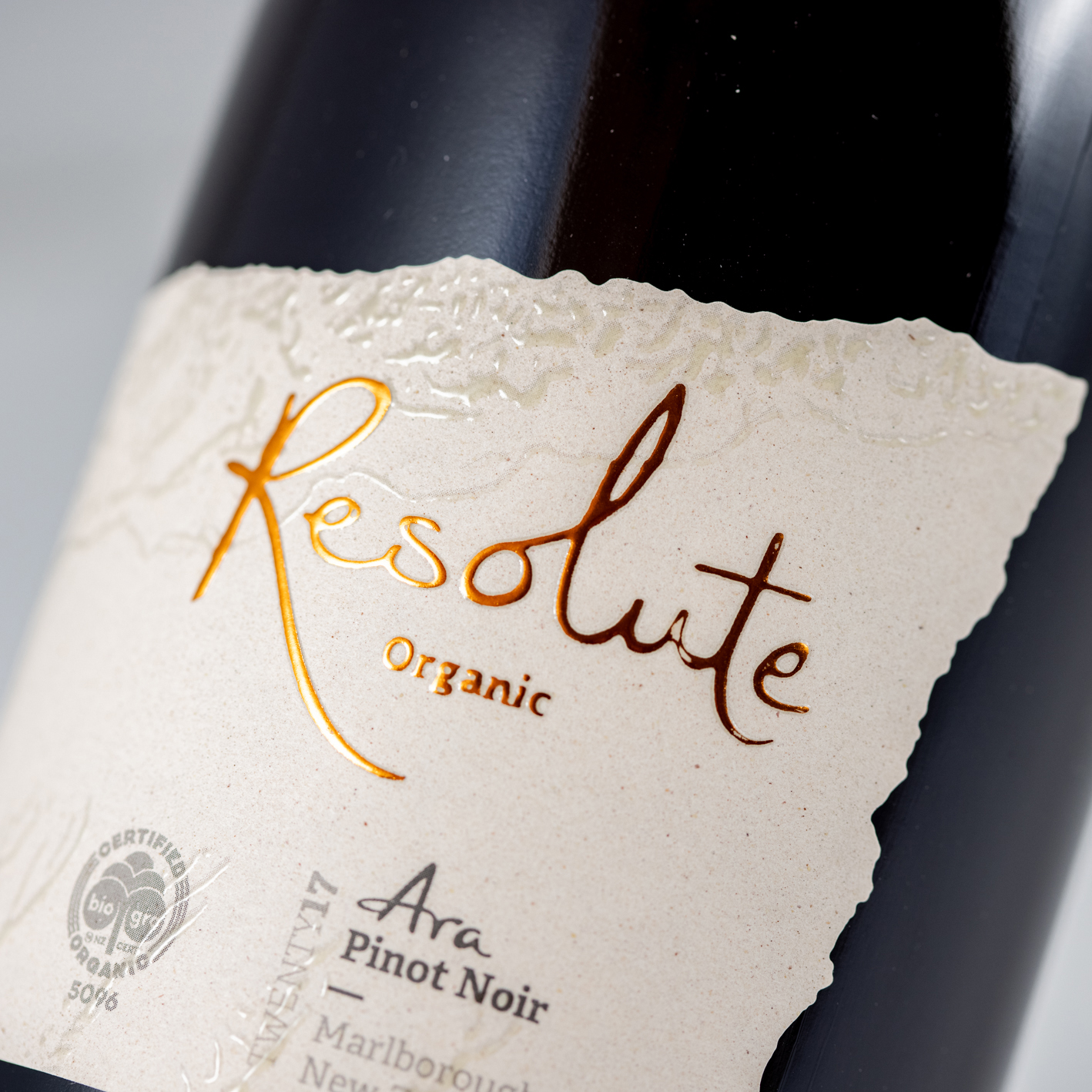 Our brown uncoated Natural Kraft material, made from 100% recycled content, is ideal for those wanting a rustic handmade look. Our other uncoated option featuring recycled content is Sugarcane paper, a striking white, textured material that is made from 100 per cent sugarcane waste.
Sporting an attractive natural fleck, our Grape Waste Paper contains 15 per cent grape waste sourced from wine production. Also featuring a unique natural fleck, the Agave Paper is made from 100 per cent PCW agave fibres from reclaimed burlap bags.
Films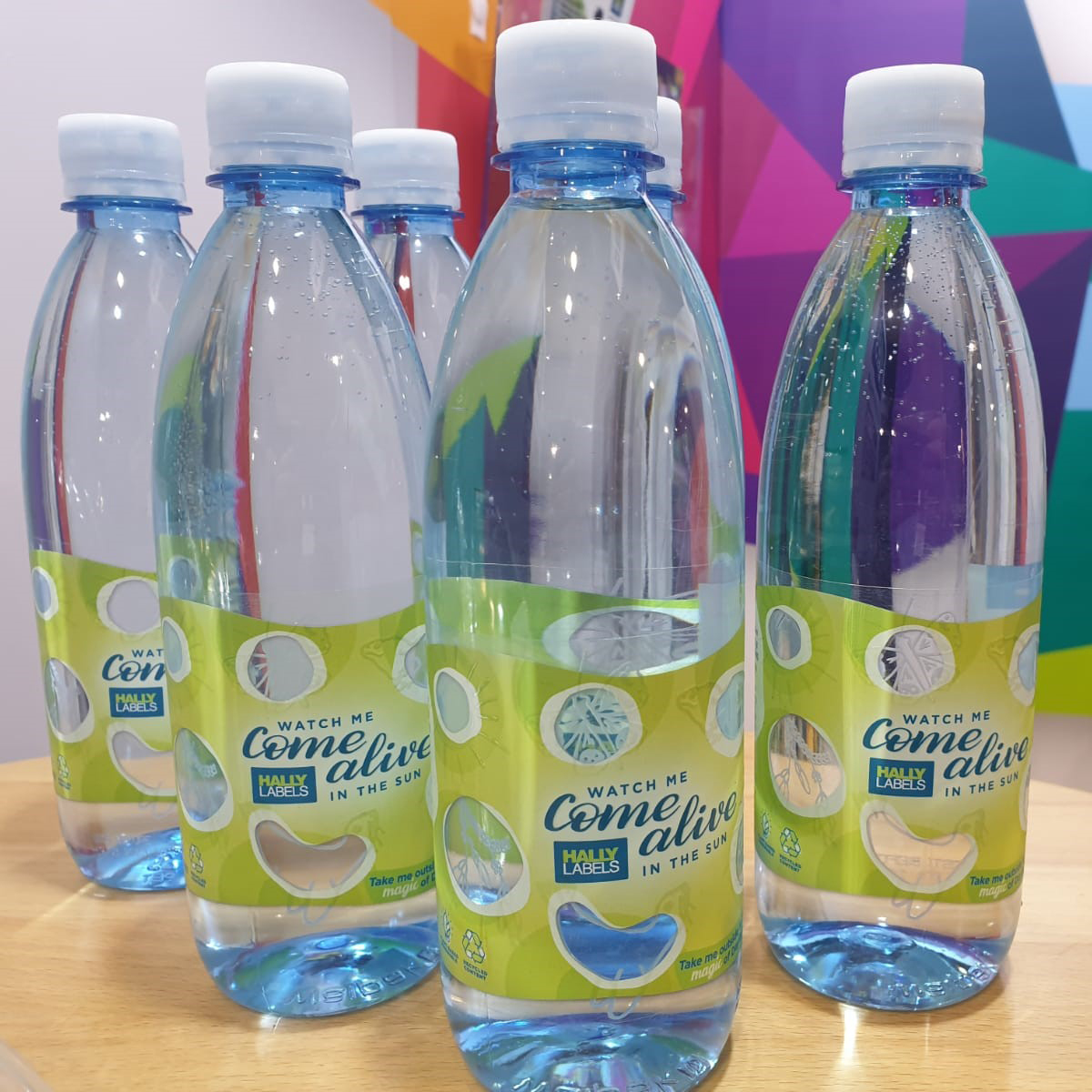 Plant PP is a renewable material made from natural plant-based oil that has been collected during the manufacturing of timber. The oil waste by-product is gathered from trees and is turned into a film, therefore making a renewable plastic. Available in both white and clear, Plant PP is recommended as a sustainable alternative to a standard polypropylene material.
Our rPE Film is a white gloss material manufactured from 100 per cent recycled polyethylene, half sourced from PIW and half from PCW. This material is highly conformable making it an ideal solution for squeezable applications where the label needs to flex with the container, such as honey and personal care products.
For those requiring a material with good all round adhesion, our clear gloss rPP Film contains a minimum of 99 per cent chemically recycled PCW and is matched with a 30 per cent PCW rPET liner. We also offer a white gloss rPP Film that is manufactured using 30 per cent PIW, and also offers excellent adhesion to a range of surfaces.
Hybrid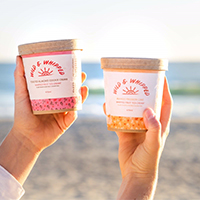 Our Stone Paper is particularly unique, acting as a hybrid of both a synthetic and a paper material. This white, matt option is manufactured from ground down waste limestone and offcuts from the building industry. A tree-free paper with film properties, Stone Paper is both waterproof and tear resistant, making it an ideal solution for high moisture applications such as beverage or personal care labels. Its unique photodegradable properties cause it to break down naturally over time when exposed to sunlight. Alternatively Stone Paper can be recycled as a HDPE material. This paper can also be removed in one piece from glass (just use hot water), so that the glass can then easily be either repurposed or recycled.
Want to know more? Our complete list of environmental labelling resources provides you with a comprehensive overview of environmentally sustainable labelling resources, plus some of the key sustainability commitments we are proud to be working towards at Hally Labels.
APCO is currently developing the Recycled Content Label (RCL) Program, designed to help brand owners confidently claim the recycled content properties of their packaging, on their packaging. The RCL Program will also further educate consumers on the importance of recycled content materials and help them to easily identify and choose packaging that contains recycled content. We know that consumers are looking to make sustainable purchasing decisions, and this initiative provides a clear and consistent way to communicate your commitment to recycled content packaging.
Our team of label experts is ready and waiting to answer your queries regarding recycled content and help you to include it as part of your next labelling solution. Talk to us today to learn more.