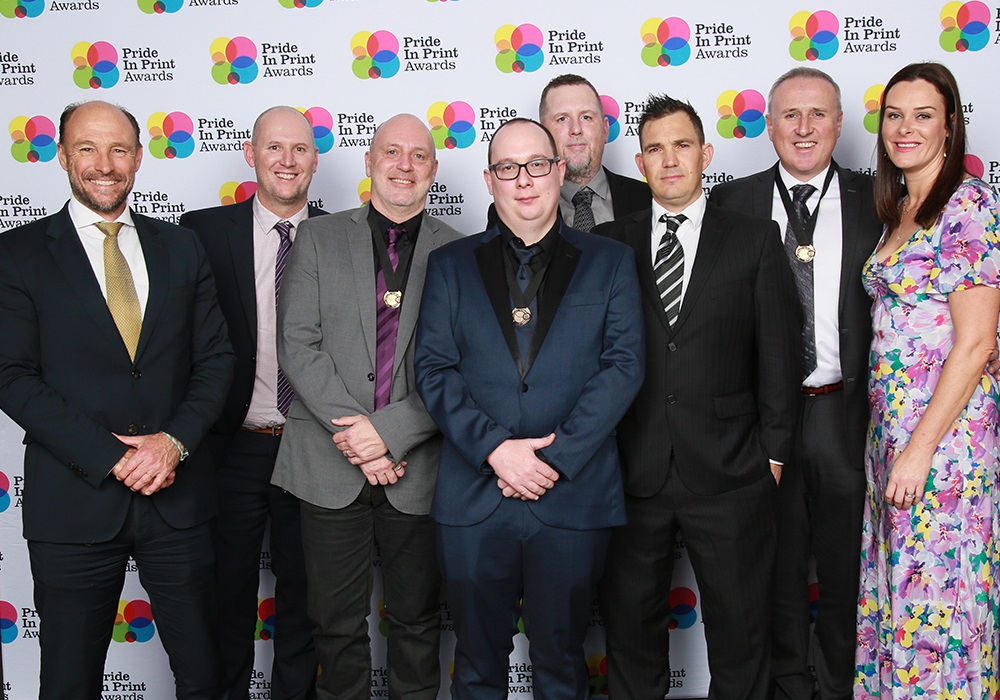 Triumph at Pride in Print 2022
We are proud to once again be celebrating GOLD!! This year the Hally Team won five gold medals at the 2022 Pride in Print Awards!! Two of our award winning labels were printed by our Christchurch flexographic print team and three by our digital print team in Auckland. We were also awarded two highly commended awards. A big congratulations to our New Zealand print teams.
The annual Pride in Print Awards showcases the best of the best in the New Zealand print industry. This year's event was held in Christchurch's new state of the art Te Pae Convention Centre. Located in the heart of the CBD the Convention Centre is a magnificent facility and wonderful addition to the Canterbury region. The strong Hally presence including Nick Keats, Murray Davis, Ryan Granger, Charlotte Hay, Paul Charlton, Matt Hancock, Sharon Hazeldine, Ryan Scott-Fellowes, Stefan Oerlemans, Shaun Borland and Gareth Grant thoroughly enjoyed the night with hosts Jason Gunn and Justine Smith entertaining the crowd.
Congratulations to all of this year's winners. We invite you to book an expert consultation with one of our label experts to see our award-winning print quality firsthand.







Ryan with one of our 5 gold medals!!

Pride in Print Awards 2022

Paul with one of our 5 gold medals!!

Pride in Print Awards 2022

Matt with one of our 5 gold medals!!

Pride in Print Awards 2022

Murray, Ryan, Paul, Ryan, Shaun, Stefan, Matt and Charlotte at the Awards

Pride in Print Awards 2022

Matt, Nick, Paul, Murray, Charlotte, Ryan and Ryan

Pride in Print Awards 2022

Pride in Print Awards Night

Pride in Print Awards 2022

Nick, Paul and Murray at the Awards celebration

Pride in Print Awards 2022

Charlotte and Gareth at Pride in Print Awards

Pride in Print Awards 2022

Sharon Nick and Gareth celebrating

Pride in Print Awards 2022

Charlotte and Ryan at the Pride in Print Awards

Pride in Print Awards 2022