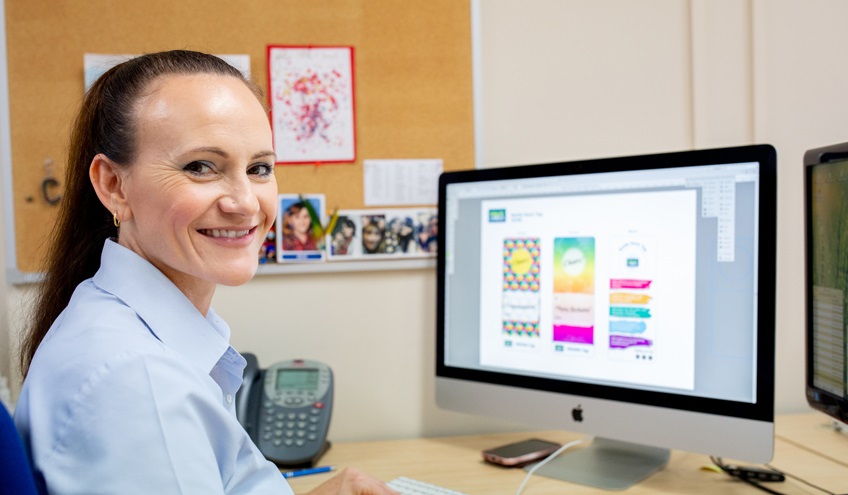 Three types of artwork proofs and why they are important in label printing
Proofing is an important stage of the label printing process, to ensure a smooth transition between design and your final printed labels. At Hally Labels we offer three different types of proof to meet your needs.
When you are ordering labels, particularly when you have newly designed packaging, there will be interest in how the final printed labels will look in advance of the print run. It can be difficult to understand how the colour will appear on the label as opposed to your computer screen.
We have a team of experienced prepress professionals at Hally who will work with you to ensure we achieve the highest possible print result from your chosen artwork. We have sophisticated prepress software and workflow automation for process and quality consistency. We will expertly manage your digital art files and proof right down to the dot level to maximise the printed result.
So, what type of proof will you need? Below we describe the three types of proof we offer and answer some of the main questions we get asked about proofing.
Why do I need a proof?
There are many variables which will affect how your label will look when printed, including:
A proof is the best way to combat uncertainty and will allow you to complete important checks prior to print.
What type of proofing is there?
At Hally Labels we offer three proofing options, which are primarily focused on checking content, colour or material:
Electronic proofing
Our standard method of proofing is a digital representation of how your label will be printed, and the primary goal is to check the content. The proof shows the label artwork, specifications and will show any embellishments. All labels are proofed electronically as a pdf and loaded to our online artwork management system WebCenter. Electronic proofs are the most efficient way of proofing the content and layout of your label, and the majority of our customers use this method of proofing only.
We use WebCenter which allows our customers to review and approve label artwork from anywhere, anytime, and with multiple users. There are also comparison tools available to directly compare two versions at once on the screen. Keep in mind that an electronic proof cannot accurately portray how the colours will look when printed as everyone's computer screen is different.
GMG Proofing
A fast and convenient colour printed physical proof is available via our customised GMG proofing machines. The primary goal of a GMG proof is to check the colour of process (CMYK) art, which cannot be accurately viewed on screen. Our machines have been calibrated and profiled against our printing presses (both digital and flexographic), our range of substrates, and the plates we use to accurately replicate your label artwork. They are printed with a dieline so that you can cut out the label by hand and attach it to your product. GMG proofing will accurately replicate 90-95% of process work such as images but is not intended to replicate spot colours – these will be matched to PMS on press.
v-Proof
Another optional extra is our "v-Proof" where we print your design on the material you choose, straight off one of our digital presses. The primary goal of a v-Proof is to check the colour of your artwork on your actual label material, which is ideal for metallic and clear options. And if you have multiple variants, you will be able to stack them up on the one proof. This method is primarily used for labels that will be printed digitally, as it will not be an accurate colour representation for flexo-printed labels which would instead be matched to PMS.
A limitation of standard v-Proofs is that they will not include the label finishing method (coating or lamination) or any embellishments such as foil, embossing or screens. Gloss and matt finishes will slightly the change the colours and the finished label look, so for an additional fee you are able to include your chosen coating or lamination.
v-Proofs include a printed dieline, but they are not diecut. Because v-Proofs print on your label material, with a liner, you can cut them out by hand and apply them to your packaging for review. This is also a good option for concept testing or product photoshoots prior to launch.
Electronic proofs are all-included in your label price, whereas both GMG and v-Proof options incur additional charges.
What should I check when I receive my proof?
Electronic and GMG proofs will include an image of your label art with its dieline and the label specifications such as our unique internal code, material, size, finishing, roll direction, colours, and embellishments.
As well as checking these technical specifications, always proof read your label artwork carefully, regardless of proofing method. It's a good idea to have someone else proof read it as well.
Things you should check include:
Colours - do they match what you expected?
Is the text clear and easy to read?
Does the material provide the look and feel you want to achieve?
Does the dieline show the correct shape of your label?
Double-check spelling and copy
Layout – does the label work on the packaging as intended?
Check the various layers – white ink, finishes, embellishments, etc.
Once you have approved the proof we will print your labels. You won't need to re-approve the artwork for repeat orders. We will automatically ensure excellent colour consistency for the future; within a production run, for re-orders of the same item, and across product ranges.
Ready to get the process started? Our team of label experts are available to assist with your proofing and labelling requirements – talk to us at any time.