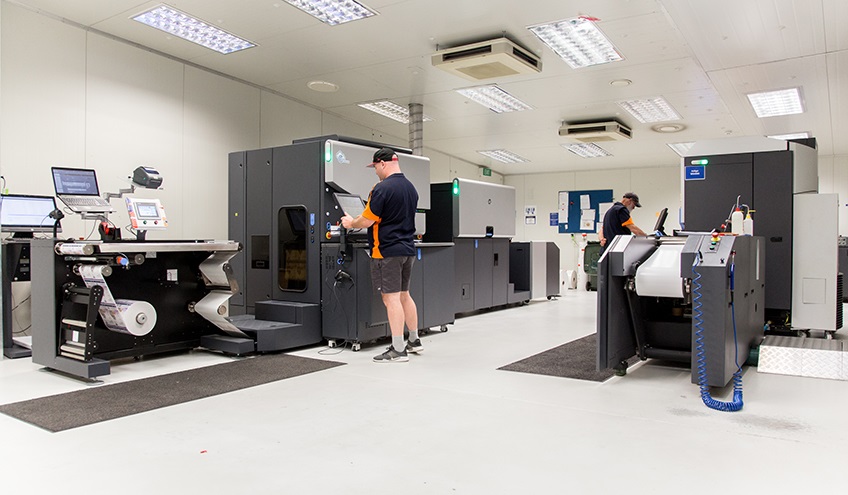 Q&A: 13 common digital label printing questions with our expert Jason Carroll
Here we chat with Jason, our Auckland Operations Manager (and digital master) about some of the questions we are frequently asked about digital label printing and how we work with our clients to solve them. We also ask him about the future of digital printing and what he sees as the next big thing.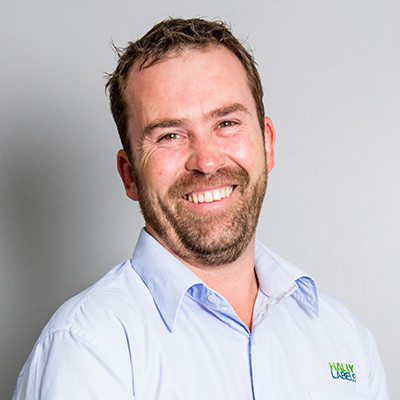 Jason is based at our Auckland Hally Express site, overseeing the digital label production process from start to finish. Jason has a passion for printing and has always worked in the industry. He started at our Brisbane site over 12 years ago as a fully qualified flexographic printer. Relocating to our Auckland site a number of years ago he is now the Operations Manager and go-to expert for anything digital related.
So we put some of your common questions to Jason – read on to get up to speed on digital label printing.
1. I'm launching a new product but only need a small quantity of labels initially - is there a minimum order requirement?
Digital is perfect for small to medium sized runs, and we can print any number of labels with no minimum requirement. No printing plates are used, making this an ideal solution for new products.
2. I have heard about Hally Personalisation, what is it and how does it work?
Our Hally Personalisation technology allows every label to be different. This innovative digital solution enables thousands, hundreds of thousands, even millions of unique designs to be created from a limited number of original designs. It truly is a fascinating and unique approach to create something special and different.
3. Are there any environmental benefits of digital labels?
There are definitely some environmental benefits of digital printing compared to the more traditional formats of printing. One of the easiest ones to see in the production environment is the ability of digital presses to set up a job with minimal material waste. Because there are no plates required in digital printing, set ups are faster and we don't use as much material because we do not need to set up each colour individually.
Our HP Indigo digital printing inks (Electro ink) are now certified for both home and industrial compostability. This means that HP Indigo digital printing inks have been verified for use (within specified limits) for packaging recoverable through composting and biodegradation in accordance with leading standards, such as EU regulation EN 13432.
Additionally, we utilise HP's recycle, recover and reuse "take back program" for consumable supplies and hardware.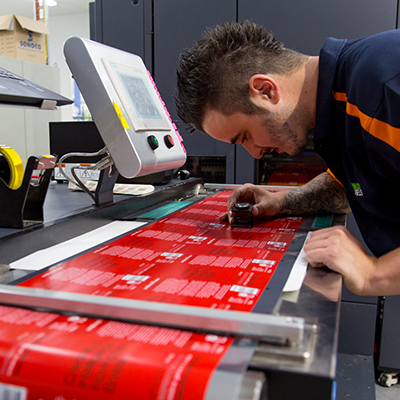 4. Is digital label printing better than flexographic?
There are pros and cons to both printing methods, and there is no simple answer! For a more detailed explanation you should check out our blog where we explain the key differences between the two print methods in a handy infographic.
Some of the strengths of digital printing are that it's great for short to medium print runs, it gives you the ability to make changes quickly, variable data printing and personalisation is possible and it produces bright vivid colour, smooth graduations and shadows with the ability to hit 97% of Pantone colours.
Some of the strengths of flexo printing include its ability to print at high speed for medium to large print runs, its world-class print quality and that any embellishment required can be added on to all types of materials.
5. Can you print custom colours, fluorescent colours or metallic inks on a digital label?
Yes we can print any colour digitally or with flexo through our finishing process. Our combination printing of flexo inks on digital labels means there is almost no colour or ink type we can't incorporate into our labels. New in is our digital silver ink for a lustrous look, and our digital fluoro pink ink.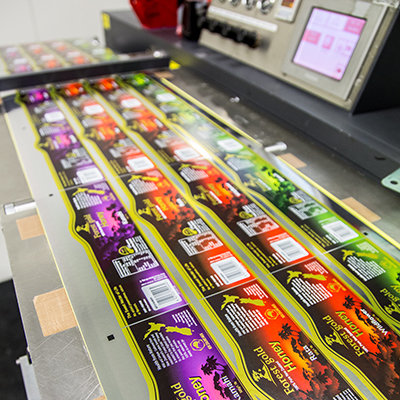 6. Should I expect lower quality with digital printing?
Our HP Indigo digital offset technology prints superb quality and our presses can print high resolution images. We also have colour management software to ensure colour reproduction is consistent.
7. Why doesn't digital have plate changes like flexographic?
All the digital colour separations are transferred simultaneously in a single pass on to the material, for accurate and repeatable colour-to-colour registration. Simply put, the digital offset printing process applies all the colours required for a label onto the material all at once. Flexo printing requires one plate to be applied to the material at a time, building the image one colour at a time.
8. Do you colour match? Or can you only print in CMYK 4-colour process?
97% of Pantone colours can be matched on press using CMYK or HP IndiChrome's 6- or 7-colour process (CMYK plus Orange, Violet and Green).
9. Are you limited to certain material options with digital label printing?
We offer a vast range of label materials that can be digitally printed; gloss paper, clear, white or metallised film, thermal paper, uncoated paper, textured and laid papers, and specialty solutions. The new technology of digital printing presses has opened the doors to the substrate constructions that can be run. From heavy card to light unsupported film, synthetic to paper, smooth to textured surfaces, all are able to be printed on with relative ease.
10. Can I request an on-site digital press pass?
Yes, of course. To help our clients unable to attend a press pass we've calibrated and profiled our GMG proofing machines to our digital presses, providing accurate colour matching for the entire label design. In addition we also offer a 'v-proof' service where we print your design on the material you choose, straight off the digital press. We invite you to book a factory tour to learn more about how we make labels and see our printing machinery yourself.
11. I need to do some market testing – how fast can I get my job printed? (What is the turnaround time?)
We have the capability to turn jobs around very quickly. Hally Express is our fast, responsive and flexible service offering a five-day turnaround. Depending on the embellishment tooling required, we can produce jobs to fit the specific timing demands of our clients.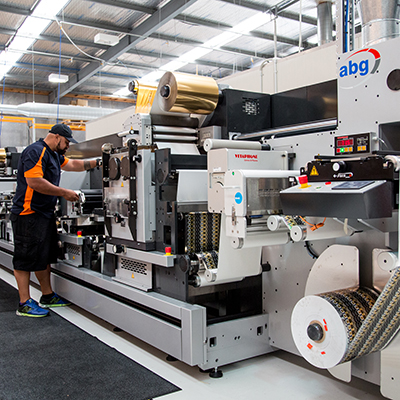 12. Can I incorporate any type of embellishments on to my digital label?
We have the ability to incorporate almost any type of embellishments for our digital labels. A chat with one of our experienced and knowledgeable sales team can guide you through our vast range of capabilities. Some of the options include embossing, hot and cold foiling, silk screens and high builds, specialty coatings and laminations.
13. Jason – what do you think is the next big thing in digital printing?
In the short term, we will continue to experiment with embellishments and effects to develop new and exciting ways to decorate labels. The rise of personalised labels will continue, with increasingly creative campaigns developed.
In the longer term we will be keeping a close eye on nanography. This disruptive digital printing technology combines the flexibility and short-run efficiencies of digital printing with the qualities and productivity of conventional printing.
There are so many creative and exciting label solutions on offer with our digital label printing capability. We would love to talk to you in more detail and share some of our beautifully printed samples. Why not book in for a factory tour, or chat to one of our experienced Account Managers about your next digital labelling solution.