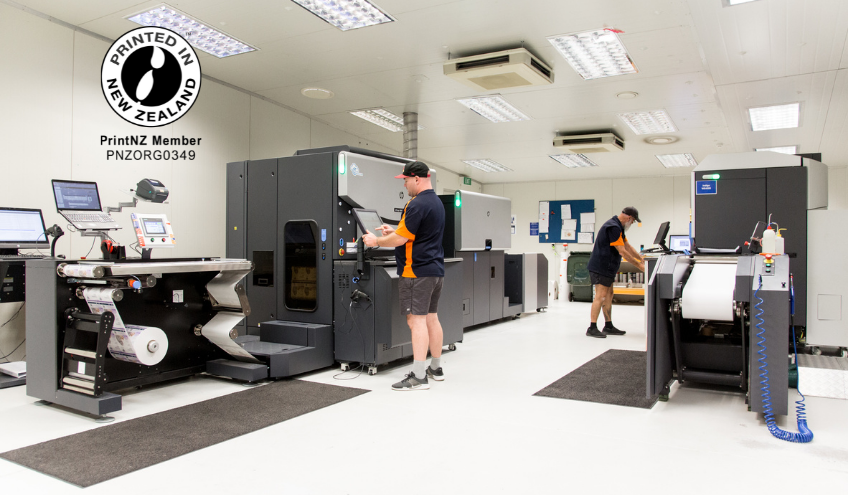 Printed in New Zealand: PrintNZ's new campaign to support our local print industry
Hally Labels is proud to be a member of PrintNZ, the association for the New Zealand print, packaging and visual communication industries. PrintNZ have just launched their Printed in New Zealand campaign, centering on a brand that identifies and promotes work that is printed locally. Our industry produces world-class products, right on the doorstep of our clients, and this campaign will help communicate this to a broader audience.
The brand also identifies that the work was produced by a member of PrintNZ and brings with it the assurance it is printed by a company who has the backing of an industry association. The logo is embedded with each printer's PrintNZ membership number to allow for traceability back to the source.
We've always supported other local New Zealand printers for our Hally-branded collateral, and you'll start to see the Printed in New Zealand brand appear on these in the future.
Additionally, our customers can utilise the brand to communicate to their consumers that they are purchasing their labels locally. A groundswell of 'locals supporting locals' activity has been experienced over the last 18 months and this is a great chance to align your brand.
If you'd like to learn more or feature the brand on your labels please contact our team of label experts.