Our new best-in-breed pharmaceutical-grade label inspection equipment
The latest addition to our state-of-the-art Brisbane factory is our new pharmaceutical-grade 100% inspection equipment. This best-of-breed machine ensures highly accurate, premium quality output and exact label counting.
Our new machine complements our leading position in the rigorous pharmaceutical and nutraceutical markets. We are a trusted supplier, and our manufacturing capability, systems and processes are designed to meet the stringent quality requirements of our clients.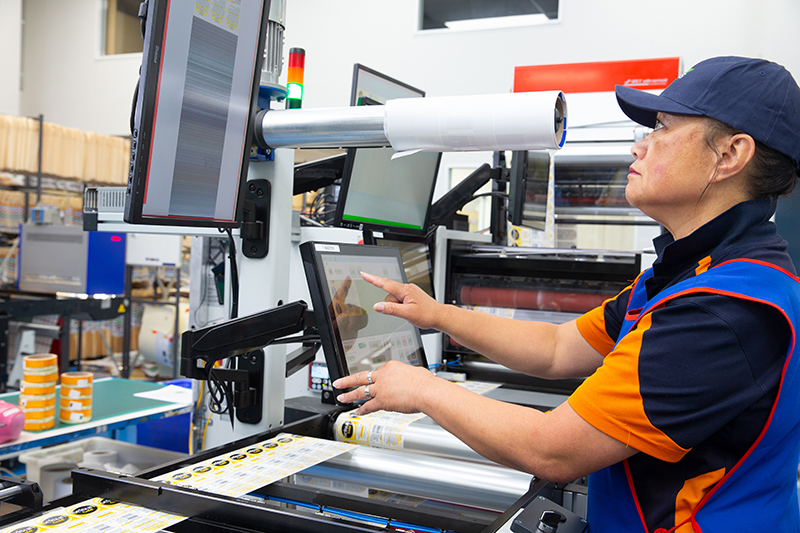 The machine has three separate inspection cameras and job reporting by roll, to ensure accurate and high-quality output and label counting to reduce the risk of missing numbers. It also has the capability for inline inkjet numbering which permits fast and accurate numbering, with automated inspection, on either the front or the back of each label.
Rita and our rewind team have undergone considerable training and are adept at our new machine already.
Our team of label experts are standing by to discuss your pharmaceutical and nutraceutical labelling needs – contact us at any time.