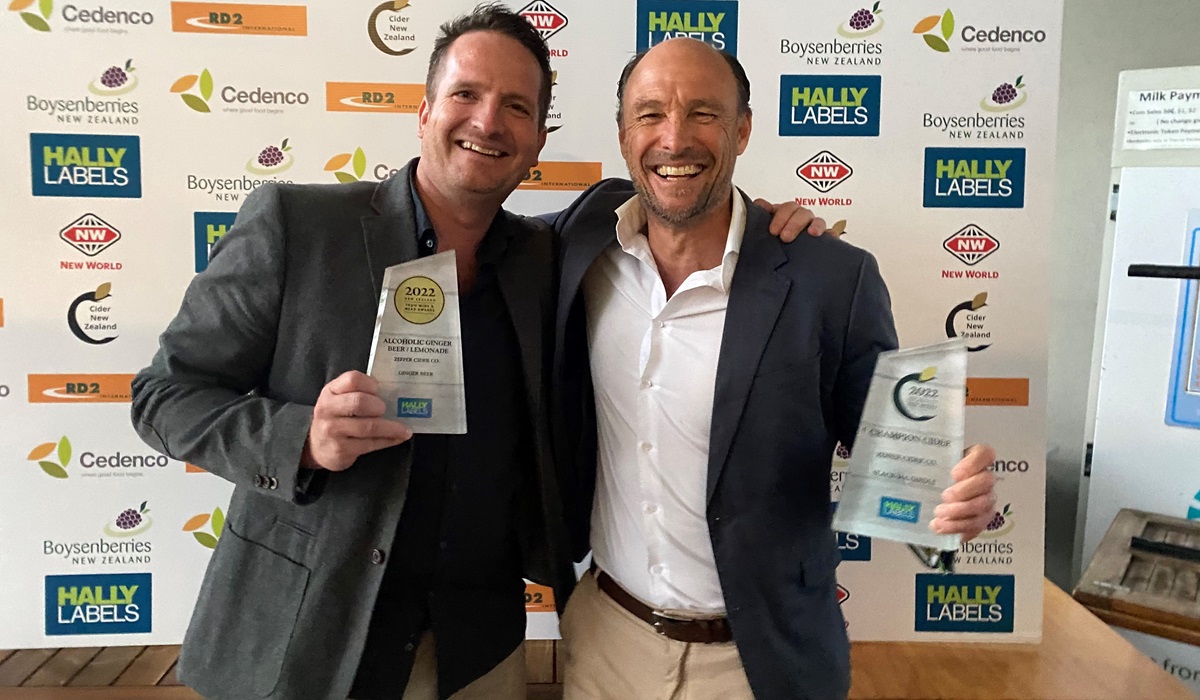 NZ Cider Awards 2022: Celebrating six years of support
We were delighted to continue our annual support of the NZ Cider Awards for the sixth year in a row on Friday night.
Hally Labels returned as the Champion Sponsor for the 2022 awards evening, in recognition and support of the high calibre of cider produced in New Zealand.
The awards were hosted at the Riverside Kitchen in Nelson and proved to be another highly successful event with a record number of entries received.
Our General Manager, Murray Davis, attended the event and was pleased to continue our sponsorship of the awards as the New Zealand cider industry grows from strength to strength.
Murray enjoyed meeting some new faces and catching up with key players, whilst having the opportunity to sample the beautifully crafted ciders and meads on offer.
A special congratulations to Zeffer Cider Co. who took out the NZ Champion Cider award and to Lothlorien Winery who were awarded the NZ Champion Fruit Wine & Mead. Congratulations and well done to all the entrants.
We have significant experience in labelling ciders, and other craft beverages, for the smallest boutique clients through to large volume brands applied at high speed. We have a full range of embellishments with an extensive selection of specialty materials, including an environmentally sustainable portfolio of options and no minimum order size.
If you'd like to celebrate and promote your win with medal labels, please complete our Medal Label Order Form (available below) or contact us to discuss the options available.