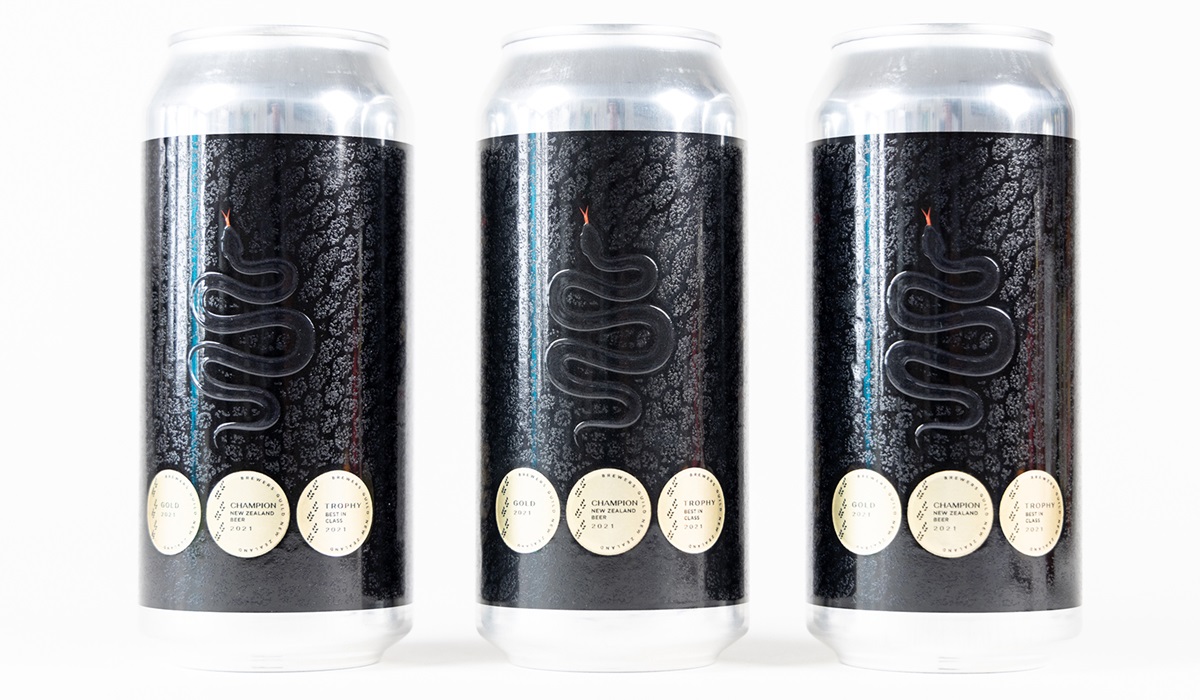 Lamination or varnish: Choosing the optimum finishing for your custom labels
Selecting the ideal finishing for your labelling project is an integral part of the process. A laminate or varnish finishing is highly recommended when you want to protect the ink from exposure to elements such as moisture or abrasion or you wish to add a tactile element to enhance the label design.
In the following blog we explain the difference between a lamination and a varnish, the preferred applications for each finishing and take you through the extensive range of lamination and varnish options we have available at Hally Labels.
So, what is the difference between a laminate and a varnish?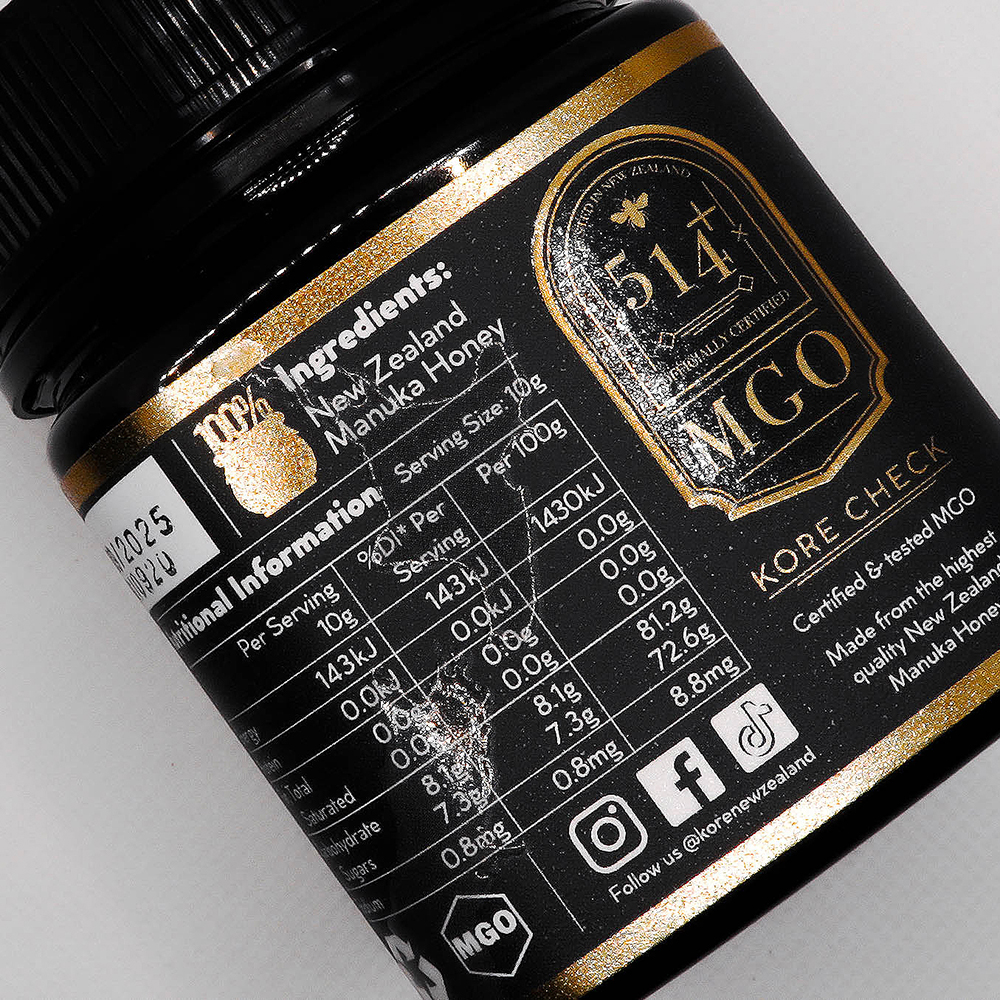 A laminate, or lamination, is an ultra-thin layer of plastic film that is bonded to the surface of the label material, after the ink has been applied. It seals the printed ink and provides optimum moisture and scuff resistance, surpassing the performance of a varnish. The most common types of laminations are available as a clear gloss or a clear matt. Being an extra layer of film, a laminate must be applied over the entire label surface. Laminations are best applied to smooth materials as their filmic application reduces any texture underneath. Laminations are an ideal solution in high moisture environments such as personal care products, or food and beverage where condensation is a consideration.
A varnish differs to a laminate as it is a clear protective coating that is applied to the label, rather than a secondary layer of material. Varnishes are also available in clear gloss or clear matt options and provide a level of scuff resistance to the printed ink. A varnish can be applied to either the entire label surface, or just to sections of the design as a spot varnish. A spot varnish application is often used to provide contrast or texture to the label design. A varnish can be used on smooth or textured material as the finishing sits on top of the label surface, therefore retaining any texture underneath. A varnish is suggested for sustainable labelling projects as the coating does not compromise the environmental properties of these materials. A varnish is an ideal solution for highly textured labelling solutions such as premium beverages, or sustainable packaging where compostable or recyclable label materials are used.
It is worth noting that digitally printed inks can be more susceptible to scuffing. We highly recommend using a laminate or a varnish finishing on all digitally printed projects to reduce scuffing and provide these labels with extra protection.
For projects where overprinting is a requirement, the finishing solution needs to be tailored to suit the printer, pen, stamp, or other means, being used. Some overprinting may apply directly to a laminate, some may require a varnish coating, and, in some cases, the ideal solution may be a clear-cut area of raw material. Talk to us today about choosing the ideal finishing for your overprinting project.
In addition to the more traditional matt or gloss varieties, we offer a diverse range of both laminations and varnishes including thermal, food grade and an ever-growing premium portfolio of textured options.
Thermal
At Hally Labels we understand that one solution does not suit all applications. As a result, we offer a range of thermal finishing solutions suitable for a wide variety of thermal label applications. Contact us to learn more.
Specialty laminations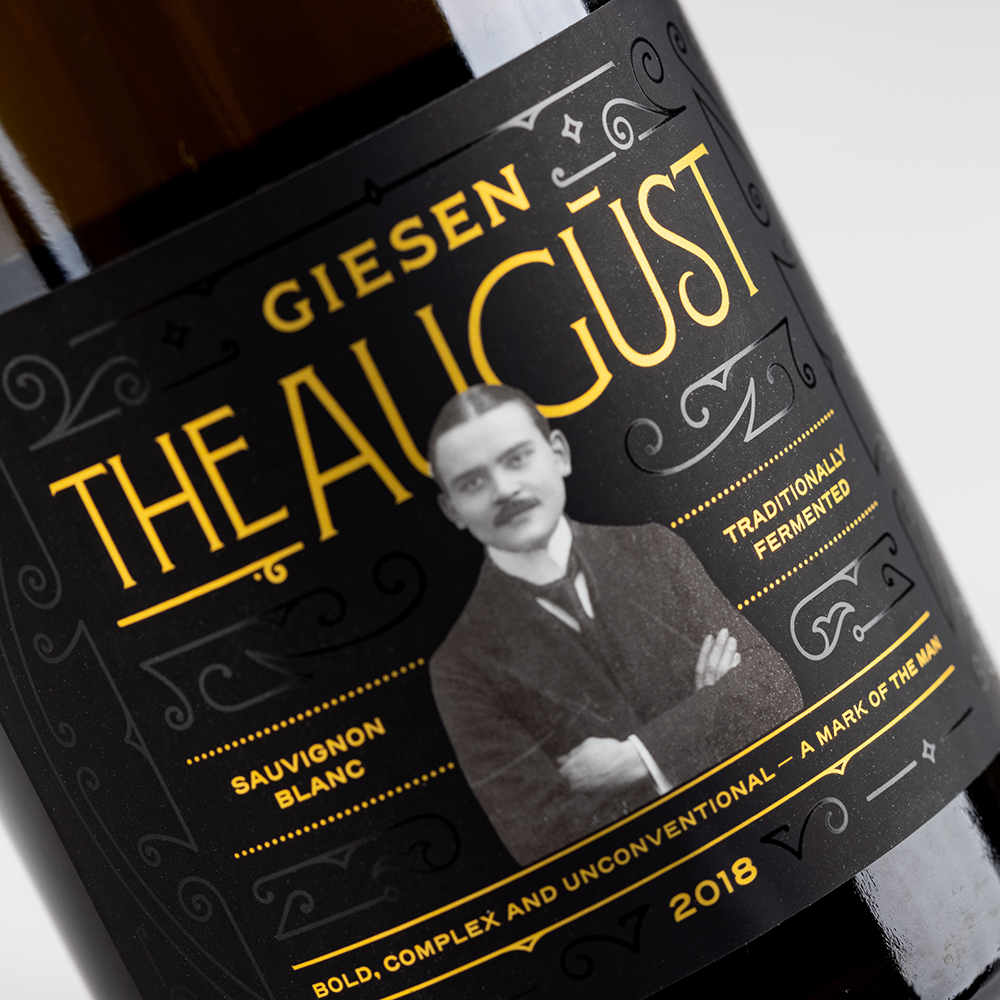 Our soft touch lamination film delivers a luxuriously smooth matt finish that is warm to the touch. The velvety-soft feel adds a premium element to any label and can provide brand positioning cues for products in the beauty, skincare and health spaces. You can overprint this lamination film and it offers a durable finish with excellent scuff resistance.
Whilst standard matt lamination films can scuff over time, a scuff-free lamination film provides your labels with an extra-protective barrier against scuffing and abrasions. It is an excellent choice for dark-coloured labels, maintaining their rich and sharp finishes while providing the ultimate finish and protection. You can overprint this lamination film and it also helps to prevent the printed label from fading.
Our rough touch lamination film provides a matt look with an all-over gritty, tactile finish to the label. Whilst this finishing is not suitable for overprinting, it does provide a perfect alternative for when textured or uncoated materials are not suitable for the application.
Specialty varnishes
Our SafeSeal™, or food grade, varnish solution provides protection to the premium grade thermal material that our direct food products are manufactured from including tags and inserts. This coating is critical to the food contact compliance of these items and ensures superior product performance throughout the challenging meat supply chain environment. SafeSeal™ is suitable for thermal transfer and direct thermal over printing.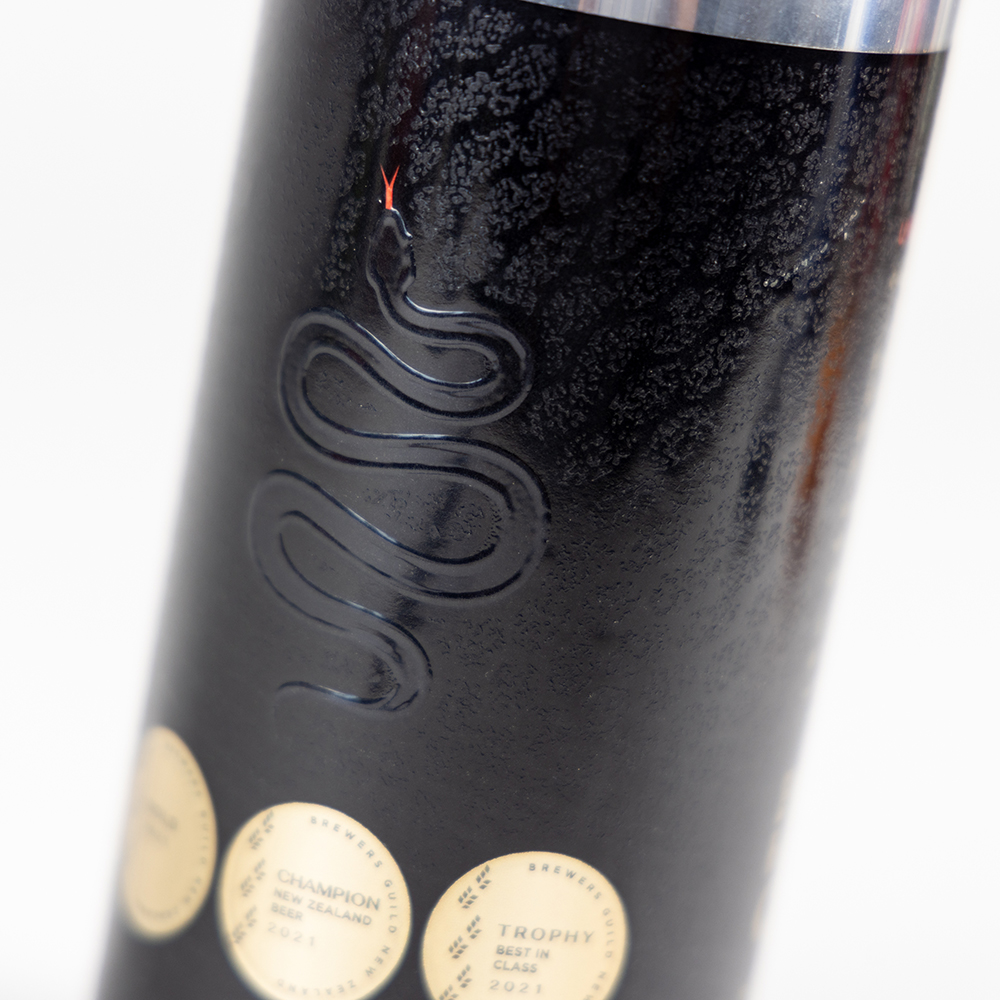 Naseby Ice varnish gives your label some serious sparkle as it contains specialised pearlescent particles that glitter as they catch the light. The finish is also both scuff and water resistant, providing an extra layer of protection to the label. Naseby Ice varnish is not suitable for overprinting.
The aptly named snakeskin varnish adds a scale-like tactile element to the label design. The varnish is available in a range of patterns and is most effective when applied to specific elements in the label design or larger surface areas to give contrast between the smooth background and the textured snakeskin varnish. This varnish is not suitable for overprinting.
Our sandpaper varnish provides a super-gritty texture to the label. This sand-like texture is best used on larger, specific elements of the labels design to add contrast to the design and is not suitable for overprinting.
The soft feel varnish is very similar to our soft touch lamination film, providing the label with a velvety feel. The varnish option can be applied as a spot coating to elements of the design and is not suitable for overprinting.
It is important to note that a three-millimetre gap needs to be left between the specialty varnish and the edge of the label. This is designed to aid the adhesion of the label and to help prevent the label from lifting from the packaging.
Our team of label experts would be delighted to discuss our range of laminations and varnishes with you and help you select the ideal finishing solution for your next labelling project. Talk to us today to learn more.