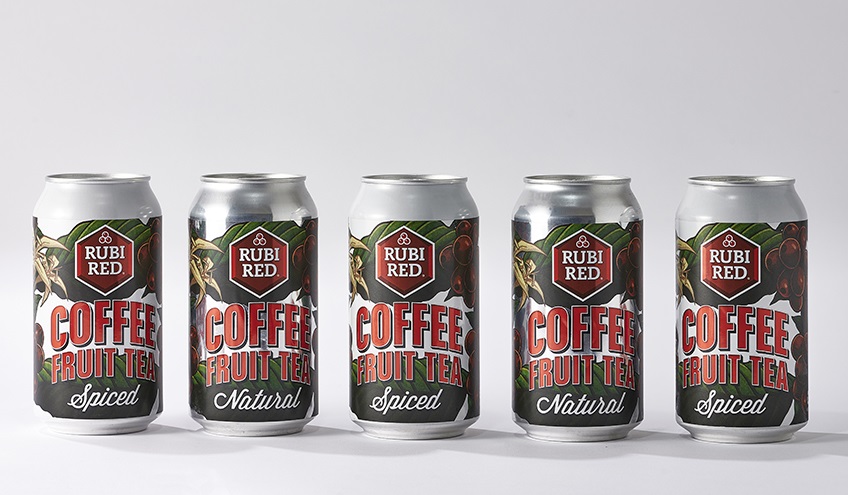 Labelling craft beer and cider cans (the ultimate guide)
A growing trend amongst craft breweries is to package product in unbranded 'silver bullet' cans and decorate with a label or shrink sleeve. Labelling plain cans is a great way to avoid the minimum order quantities of pre-printed cans. Plus, you have access to a far greater number of creative options through the use of materials and embellishments. Combine this with digital printing, which is perfect for short runs, multiple varieties and frequent changes, and you've got a flexible, efficient and effective way to package your product.
Let's unravel how to effectively decorate your craft beer and cider cans with labels.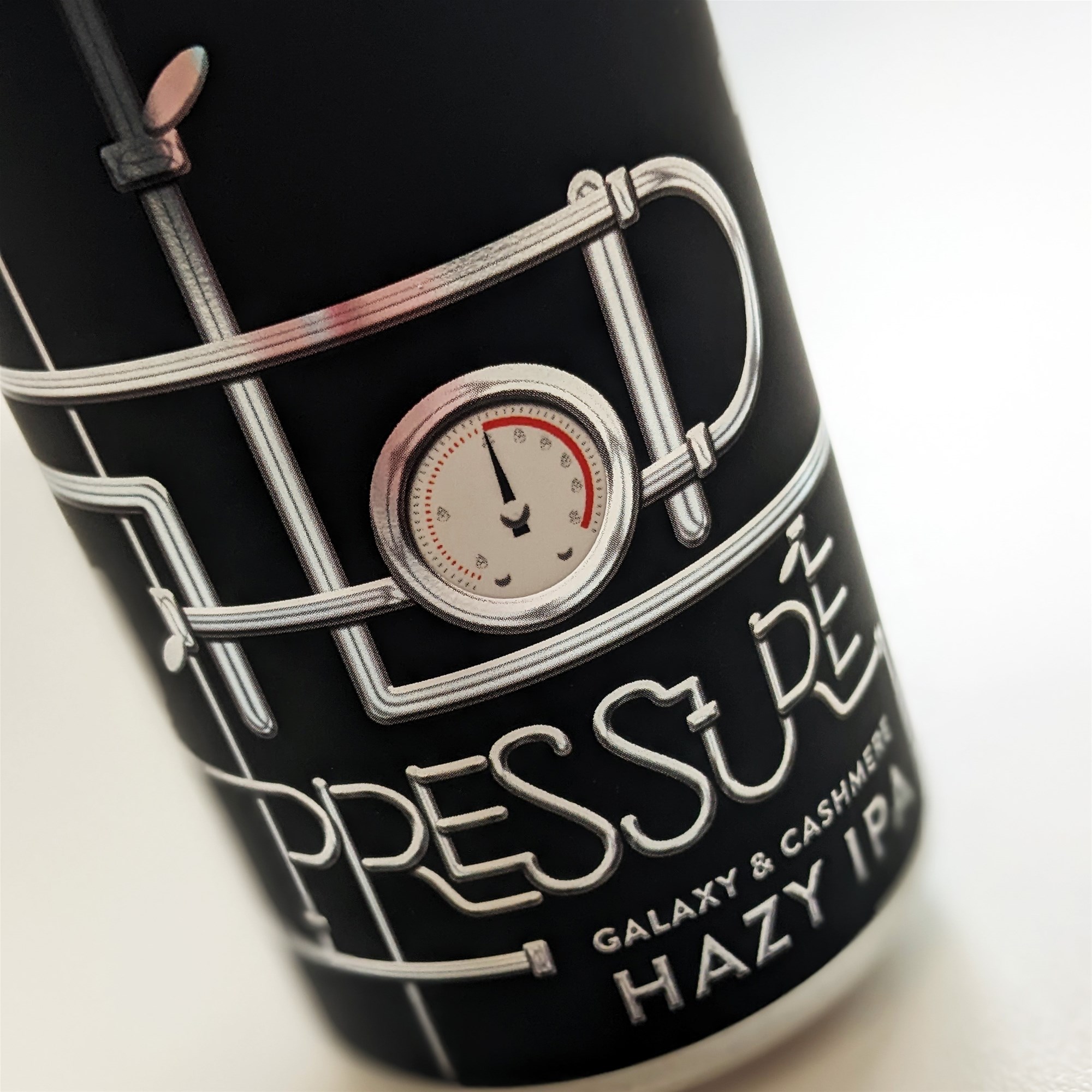 Label size
You have tonnes of flexibility when it comes to the size of your can label. At Hally Labels we make all kinds of beer labels and cider labels for a wide variety of breweries across Australia and New Zealand. Some things to consider are:
Can size – the larger your can, the greater the area you have for decoration. The flat area of the can is the place to label.
Application method – your applicator may have some size restrictions. Or you might be hand applying in which case size may not matter but ease of application might.
Shape – this is dependent on your design, but the options are endless. A rectangle will maximise your communication space and provide the closest in appearance to a pre-printed can. Shapes are a creative option; torn-look edges, circles and curved lines, geometric angles, labels with a shaped top and bottom, or go for something completely unique.
Another alternative is to use pre-printed cans with one standardised branded design. Then apply custom labels for each beer to provide the variant and batch-specific information.
Label material choices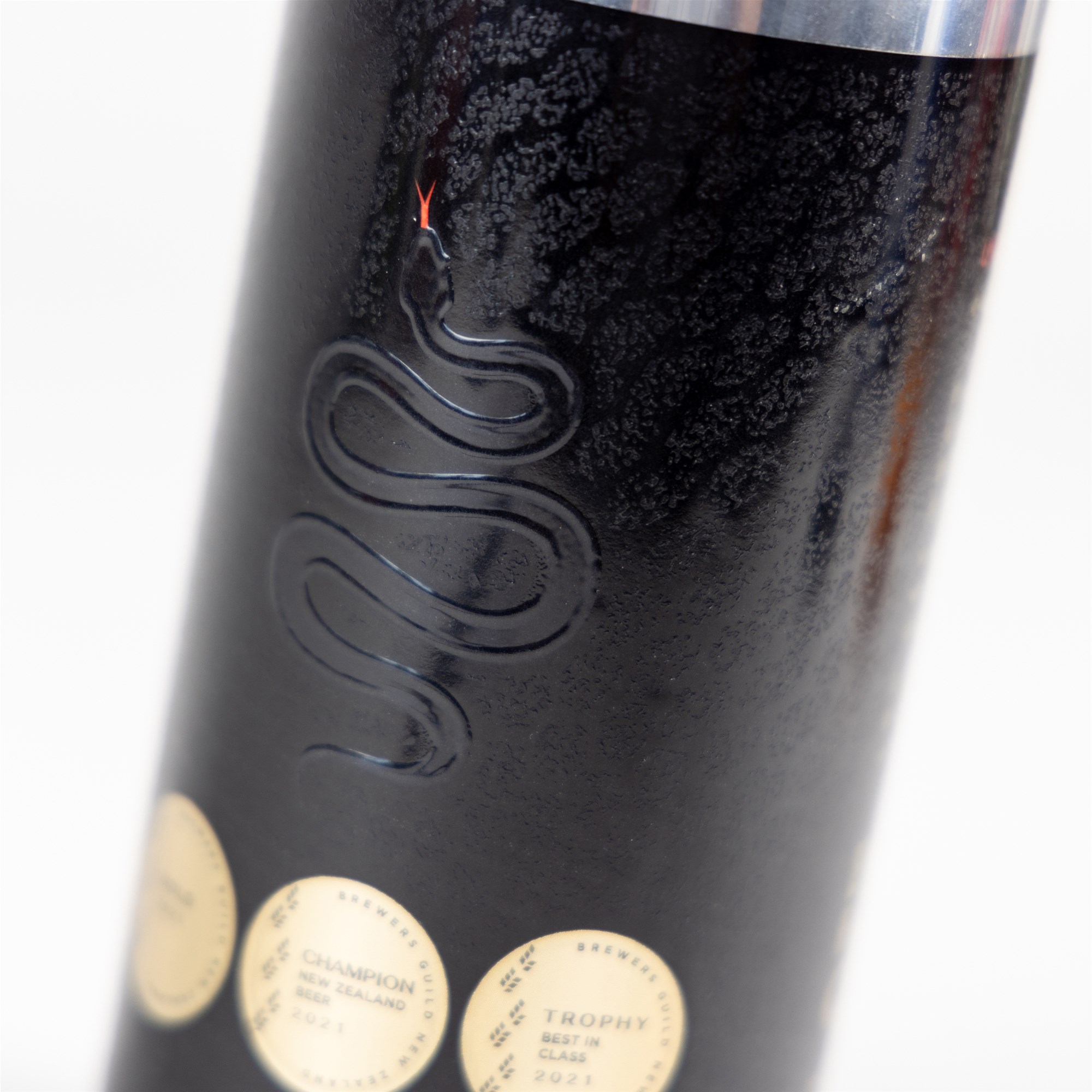 An extensive collection of materials are available to create your desired look. Gloss paper, luxurious textured and uncoated papers, clear film, metallised options, natural kraft paper; we've got it all at Hally. We also have a variety of specialty materials that provide a unique look e.g. leather, wood, holographic and more. Some of the popular choices for craft beer can labels are:
Silver metallic film – this blends in with the silver of the can and allows you to create non-metallic areas by printing white under the design. You can also create gold effects by printing yellow over the silver material rather than using a foil.
Clear film – this creates a 'no label' look. Clear areas of the design allow the silver of the can to show through and you can fake a shaped effect by clever design of the print area within a rectangle label shape.
Textured paper – often used for wine labels, these offer a premium or aged look that is beautifully complemented by embellishments.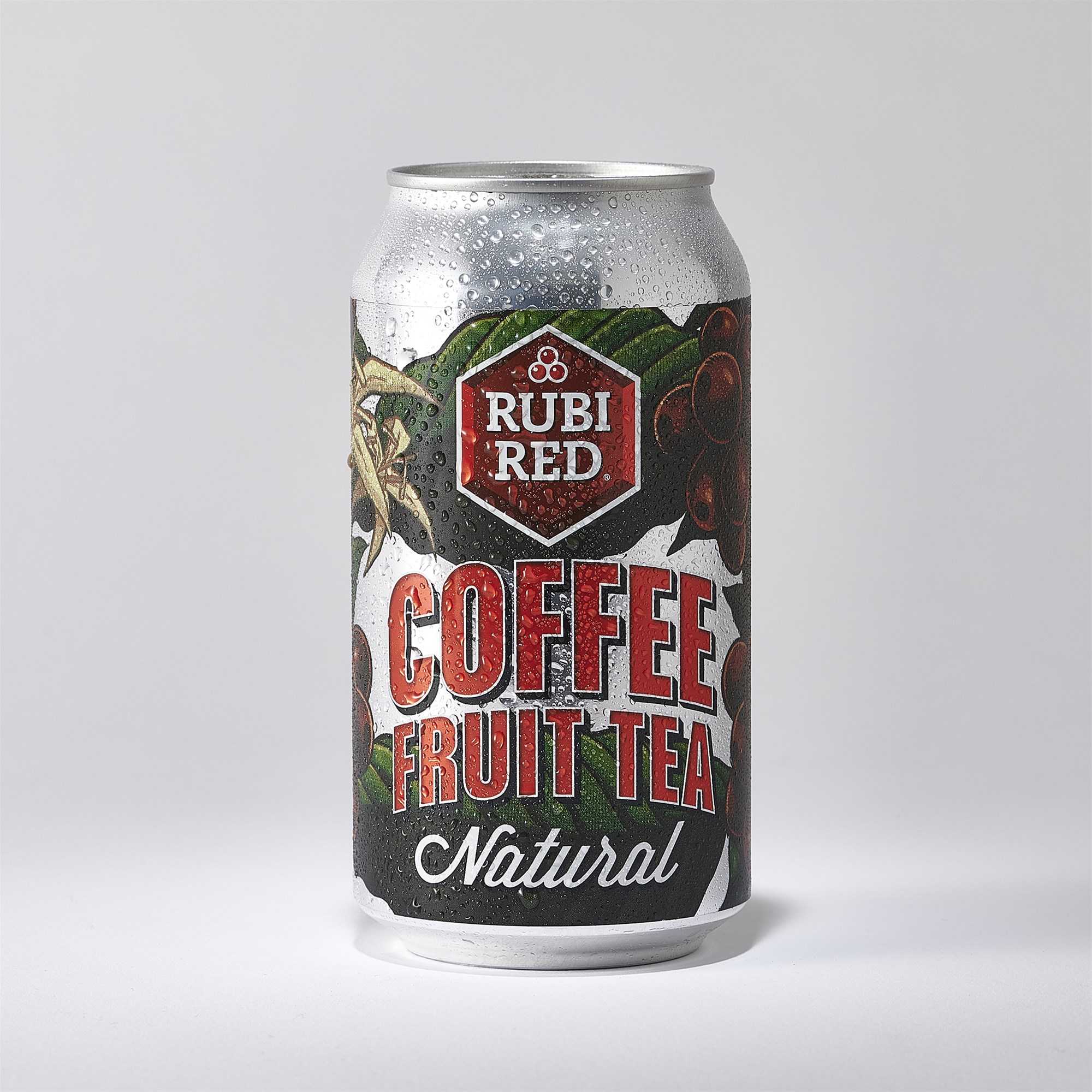 Digital label printing
Digital is a method we use to print labels. At Hally Labels we have leading-edge HP Indigo Digital Offset presses which provides excellent print quality and bright, vibrant colours. Digital printing is ideal for short runs of craft beer and cider as printing plates are not required. This reduces preparation costs and provides more flexibility, especially in the case of frequent batch or design changes. We have an extensive range of stunning embellishments available (read more on these below). Personalised campaigns are also possible by incorporating variable data or through Hally Personalisation which uses specialised software to create thousands and even millions of individual designs where no two labels are alike.
Label embellishments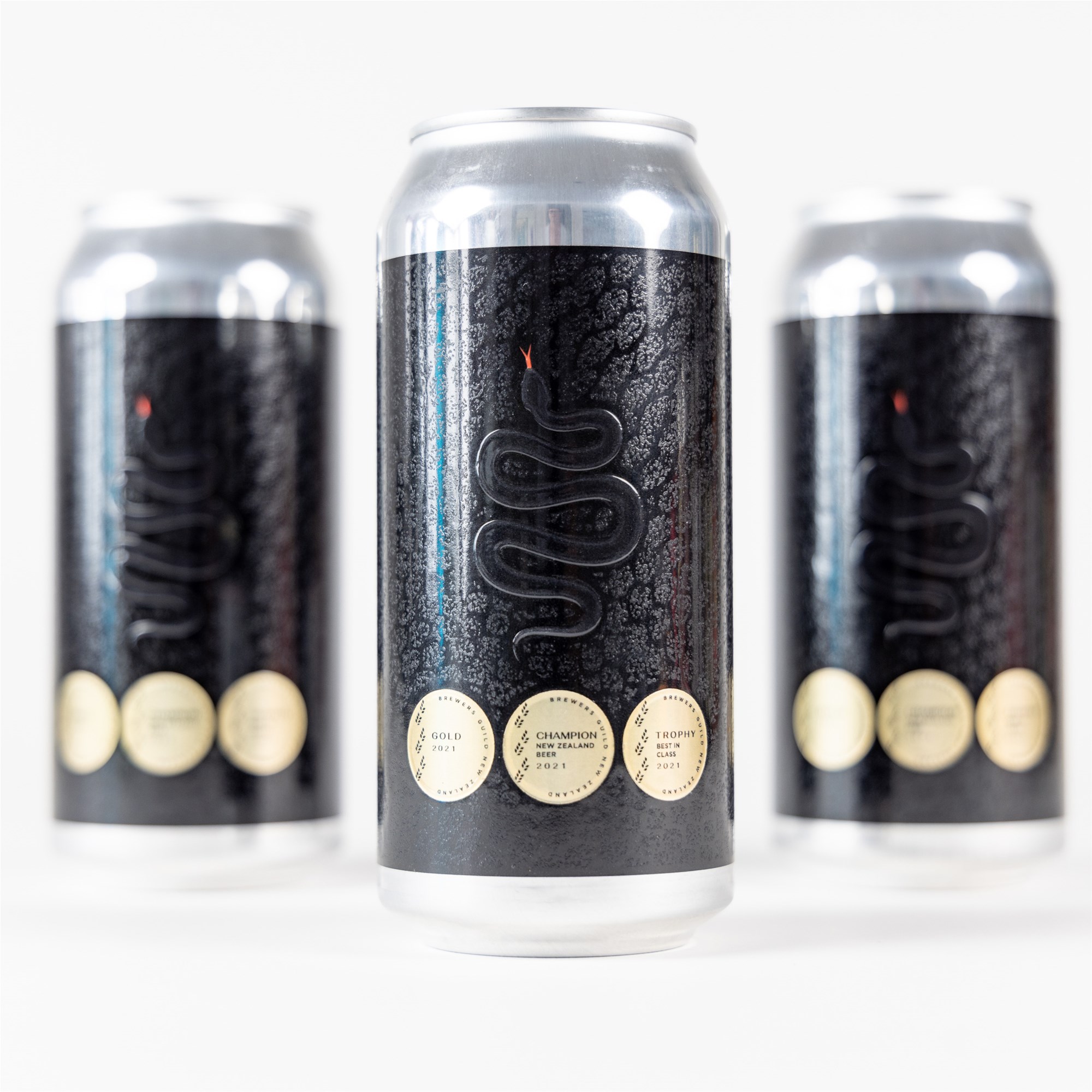 Embellishments and effects elevate your label design, adding an important finishing touch to enhance the presentation of your brand. All our embellishment options are available for both digital and flexo printed labels.
Create a tactile experience when the consumer is holding your can. Achieve this through a silk screen high build, where key design elements are highlighted or textured patterns are created via a clear, glossy, raised coating. Alternatively, a textured coating like our super-gritty Sandpaper coating is very effective when used over a chosen design element.
Embossing is an alternative method to create texture by raising the surface of a chosen label area or pattern. This gives stand-out presence on the shelf and has a tactile effect that encourages the consumer to linger over the product.
A blingy, luxurious look can be achieved through the use of metallic foil, metallic ink or alternatively metallic material.
Lamination films can be placed on top of the label to create a matt or glossy appearance whilst protecting the label from scuffing and moisture. Or create a unique finish with a specialty lamination like soft touch, leather or linen look.
Spot coatings are a simple yet effective method to create a visual contrast that highlights an element or creates a pattern. Typically these are either gloss or matt. When used in contrasting combination with each other they create a very effective textured, 3D look.
Specialty inks and coatings are a unique option; thermochromic (ink that changes colour at certain temperatures), scented, scratch off, glitter and glow-in-the-dark are just a few of the choices available.
Shrink Sleeves
A shrink sleeve is a great alternative method of decorating a plain can. It provides 360 degrees of branding and communication space, with a finish similar to a pre-printed can. A shrink sleeve has higher-quality graphics than a printed can and can be printed digitally – perfect for short runs and limited editions.
Now that you know a bit more about labelling craft beer cans, why not see some of the options yourself by requesting a free craft beer sample pack. Our team of label experts are standing by to assist with your can labelling requirements.
Request a Quote Request free Samples Free Expert Consultation