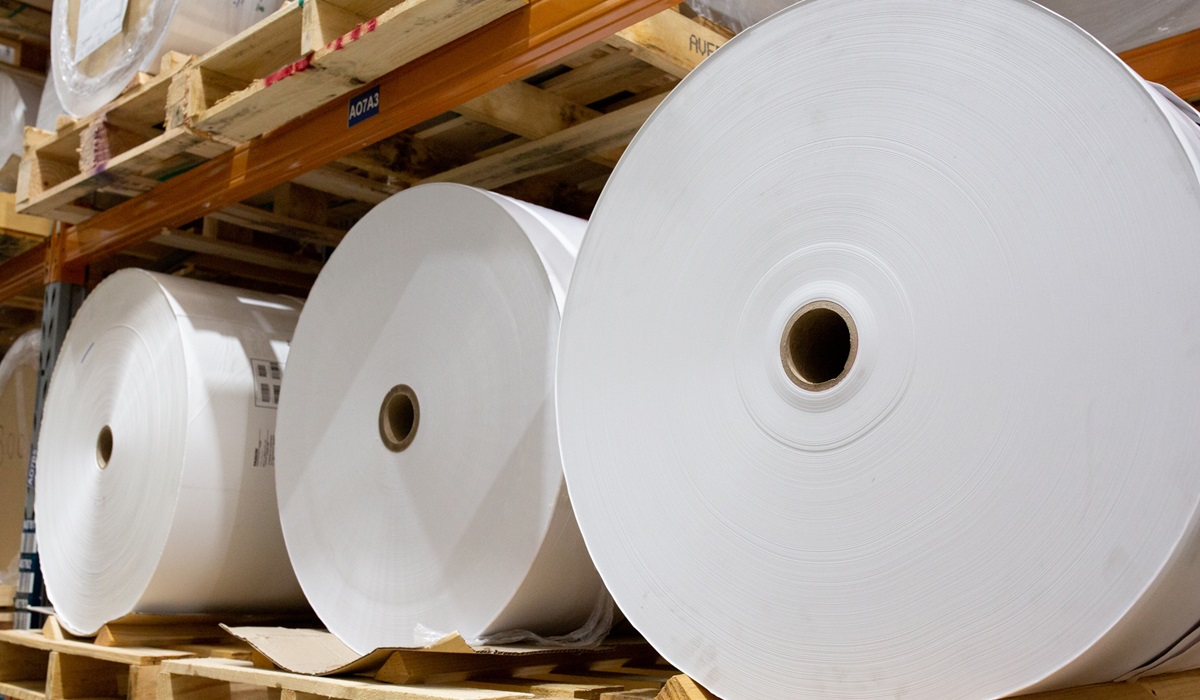 Hally Labels celebrates nine years of chain of custody certification
In 2022 we celebrate nine years of chain of custody certification (CoC), as one of the first label manufacturer in our region to have achieved these certifications. Hally Labels has been a key driver in the development of certified papers within our supply chain, many of which are included in our abundant material portfolio.
CoC certification is the mechanism that is used to track the wood material from certified forests, responsible sources, and reclaimed material to any point along the supply chain. Each company throughout the process – including us – must be certified to maintain the integrity of that product. So why is this important? Certification allows for your consumers to identify and choose products that support responsible forest management and make an informed purchasing decision.
We have created a helpful infographic that explains how the CoC process works, from the forest through to our labels. You can click here to learn more about this sustainable journey.
Types of certification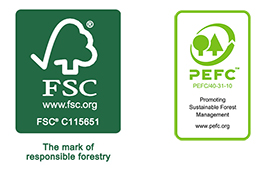 At Hally Labels we have achieved two CoC certifications: Forest Stewardship Council® (FSC®) and Programme for the Endorsement of Forest Certification™ (PEFC™).
FSC is an international organisation that promotes the responsible management of the world's forests, bringing together experts from the environmental, economic and social spheres. For over 25 years, their forest management certification has confirmed that the forest is being responsibly managed whilst their CoC certification ensures a continuous and credible supply chain for certified product.
PEFC is a leading not-for-profit global alliance of national forest certification systems dedicated to promoting sustainable forest management through independent third-party certification. This ensures that forest-based products that have been sourced from sustainably managed forests are tracked and identified throughout the supply chain.
We have proudly held our FSC and PEFC CoC certifications since 2013 and supply billions of labels each year on certified paper materials.
Last week we were pleased to be a part of FSC® Forest Week, promoting the responsible management of the world's forests. We celebrated our nine years of FSC certification with morning tea, serving green-themed treats of course! Be sure to check out our photo gallery.⁠
CoC materials
At Hally Labels, we have an extensive range of CoC materials included as part of our growing environmentally sustainable material portfolio. Over 95% of our paper label materials are certified, including:
FSC certified gloss paper
PEFC certified gloss paper

FSC certified thermal paper

FSC certified specialty uncoated papers

FSC certified liners

FSC Certified post-consumer waste papers
CoC for your product
Have you chosen an FSC certified material and would like to promote your environmental credentials? We can print an FSC logo on your labels – contact us today for more information. If you would like to promote your sustainable endeavors to a wider audience, including website, social media and other point of sales collateral, you will need your own FSC Promotional License to ensure the chain is not broken.
Book an expert consultation with our team of label experts today to learn more about our range of certified paper label materials and how you can include a CoC claim on your next labelling project. 
Grace in Christchurch celebrates nine years of CoC.

Celebrating nine years of chain of custody certification

Our extensive range of CoC materials includes our premium textured Clarence paper.

Celebrating nine years of chain of custody certification

Our Christchurch team enjoyed green-themed cupcakes to celebrate FSC Forest Week.

Celebrating nine years of chain of custody certification

Our extensive range of CoC materials includes our Grape Waste Paper.

Celebrating nine years of chain of custody certification

Sharon enjoying our FSC Forest Week celebration in Christchurch.

Celebrating nine years of chain of custody certification

FSC cupcakes for our Auckland team

FSC Forest Week 2022

Warwick enjoying a FSC Forest Week cupcake

FSC Forest Week 2022

Our extensive range of CoC materials includes Compostable Direct Thermal Paper.

Celebrating nine years of chain of custody certification

Murray and Ange celebrating nine years of CoC in Auckland.

Celebrating nine years of chain of custody certification