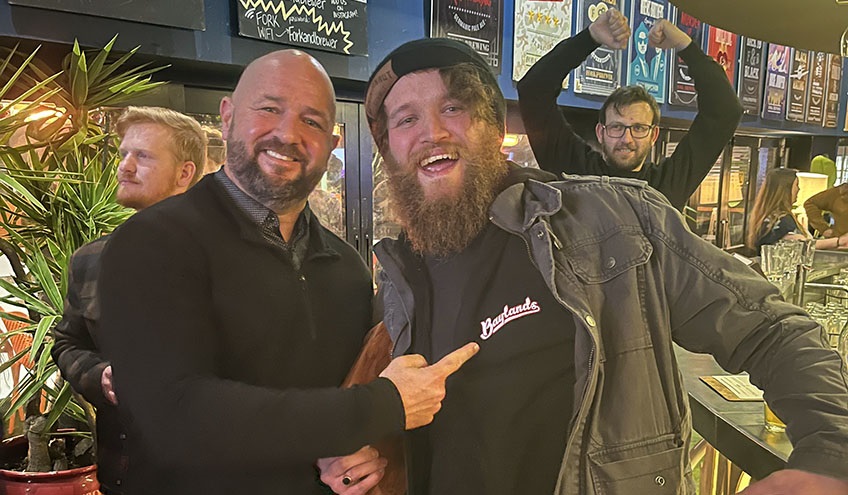 Hally Labels continues annual support of New Zealand Beer Awards
The 2022 Brewers Guild of New Zealand Beer Awards were held on Thursday evening, celebrating New Zealand's innovative brewing industry. We were proud to continue supporting our local beer community by sponsoring the New Zealand Styles trophy.
Congratulations to Baylands Brewery, winner New Zealand Styles category with its Slope Shredder brew, and to all the winners at the awards!
After two years of Covid-19 challenges, the event was back in full swing this year with its main awards ceremony hosted at Emersons Brewery in Dunedin and several regional hubs spread across both the North and South Islands. We were pleased to have five of our team attend these events including Murray and Rachel in Dunedin, Guy in Nelson, Steve in Wellington and Nick in Christchurch. The team enjoyed the opportunity to share a beer and network with customers and the wider beer industry and celebrate the results of the 2022 awards.
At Hally Labels we have a wealth of experience in labelling craft beer, with expert solutions to assist small boutique breweries through to the larger volumes applied on high speed lines. Our team of label experts are ready to assist you with your next beer labelling project – contact us today to learn more!
Rachel and Murray at the Dunedin event

2022 Brewers Guild of New Zealand Beer Awards

Steve with New Zealand Styles winner Baylands Brewery

2022 Brewers Guild of New Zealand Beer Awards

Murray and Rachel at the Dunedin event

2022 Brewers Guild of New Zealand Beer Awards

The atmosphere at the 2022 Brewers Guild of New Zealand Beer Awards

2022 Brewers Guild of New Zealand Beer Awards

Murray announces the winner of the New Zealand Styles award

2022 Brewers Guild of New Zealand Beer Awards

We are proud to continue to sponsor the 2022 Brewers Guild of New Zealand Beer Awards

2022 Brewers Guild of New Zealand Beer Awards