New to our environmental labelling portfolio: compostable direct thermal label material
We're thrilled to launch our new compostable direct thermal label material, the latest product in our market-leading sustainable labels portfolio.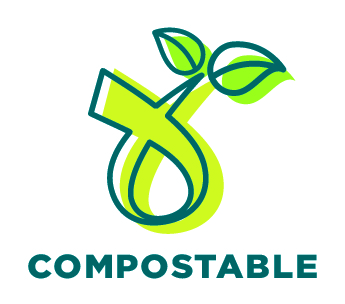 Our new material features a top sheet with thermal chemistry that has been specially designed for compostability. It is matched with a compostable adhesive, and the material is certified to EN13432 compostability standards. The material has also been awarded the seedling logo under DIN CERTCO GmbH. Additionally, the material is FSC® Mix Chain of Custody certified, ensuring we support responsible forest management practice.
This environmental option is recommended for use on compostable short-term applications. Examples include courier labels for compostable courier bags, price weigh labels on compostable packaging, product/ingredient labels on compostable pouches, and any variable data labelling for compostable packaging.
There are some trade-offs to these environmental benefits that you should consider. The adhesive, being compostable, is susceptible to moisture affecting its performance. The thermal top sheet can mark and discolour more readily than our standard range of thermal products.
Interested? Contact us to learn more about this material, our broader sustainable labels offer, and to request a sample.