Hally Labels sponsors the 2018 Sydney Royal Beer & Cider Show (medal labels available for order now)
We are proud to again be a sponsor and the preferred medal label supplier of the Sydney Royal Beer & Cider Show for 2018. The winners were announced at the Awards presentation on August 11, and Anne and Rohan from our sales team were in attendance. This was followed by the Grape, Grain and Graze Festival, where industry and the public could taste this year's Sydney Royal award-winning wines, beers and ciders, find out why they were the choice of the experts through face-to-face tutorials, and enjoy Sydney Royal award–winning food to match.
Well done to all entrants and congratulations to the winners. There were 22 gold, 58 silver and 86 bronze trophies awarded. The full results are available from the Royal Agricultural Society website.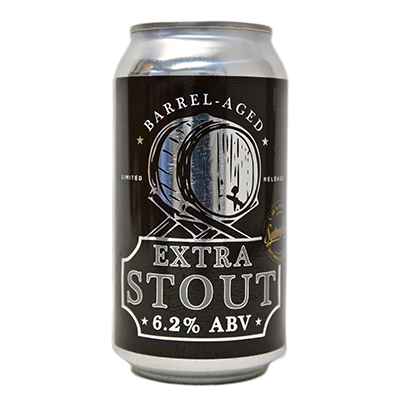 A special congratulations to the Champion winners:
Champion Packaging Beer – Pirate Life Brewing for their Pirate Life Mosaic IPA
Champion Draught Beer – Lord Nelson Brewery for their Nelspresso Brown Ale
Champion Experimental or Specialty Beer – Hope Brewhouse for their Barrel Aged Extra Stout (pictured right) (include pic of this – our label)
Best NSW Beer – Australian Brewery for their Seis Hermanos
Champion Cider – Flying Brick Cider Co for their Original Cider
We'd be delighted to help you celebrate your win with individual official Sydney Royal Beer & Cider Show medal labels, available in Champion, Gold, Silver and Bronze. Of course, we can also help with custom labels that incorporate the medal into your existing label artwork. Our team of label experts have broad experience in labelling craft beer labels, from the smallest boutique products right through to large volume brands applied at high speed. Our extensive selection of materials and embellishments is combined with our technical expertise to provide exceptional service.
We have medal labels available for order now. To purchase please download and complete our order form (below), email medallabels@hally.com.au or call Steve Stills on 0418 500 589.
Hally Labels 2018 Sydney Royal Beer & Cider Show Medal Labels Order Form